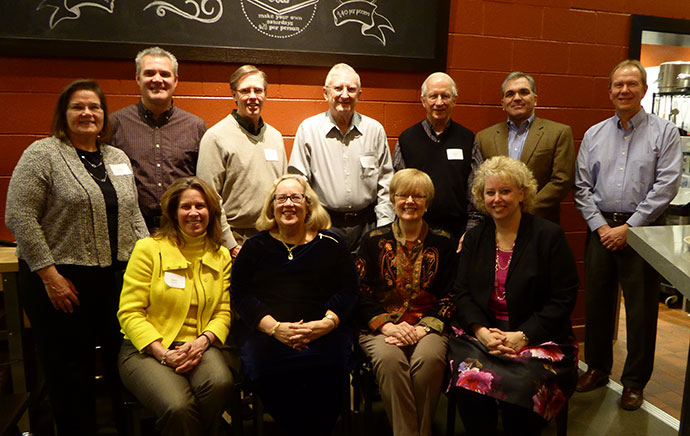 Approximately fifty members and guests of the TEI Wisconsin Chapter gathered on February 25 to celebrate the chapter's sixtieth anniversary. Celebrants included chapter past presidents, current chapter officers, and a number of individuals from professional service firms, in addition to members. Dawn Peterson, current chapter president, shared stories from the Wisconsin archives.
On December 5, 1955, a meeting was held to provide an opportunity for controllers and tax professionals in the Milwaukee area to learn about the Tax Executives Institute. Fifteen companies expressed an interest in applying for membership. A charter was granted to the Wisconsin Chapter of the Tax Executives Institute as authorized by the Board of Directors of the Institute on February 25, 1956.
In the early days of TEI, the Wisconsin group had quite the reputation, as noted in an article by Chapter President Frank Herzberg (1977–78). The article discussed the general camaraderie and congeniality of the chapter, along with the discovery of a virtuoso among the membership. This then led to singalongs at the Midyear Conference, which ultimately grew so popular that a TEI songbook was created. On at least two occasions during the Annual Conference, the Wisconsin group located a piano within hotel common areas and moved it so the singalongs could continue. Unfortunately—or maybe fortunately—the chapter couldn't locate the TEI songbook or find any virtuosos in the crowd at this event, so the celebration continued with laughter among friends but no singing.