This has been an incredible year for TEI—and for me—so it's bittersweet to let you know that this is the last president's letter I'll be writing as my term comes to an end.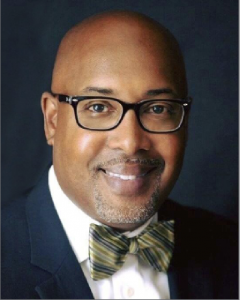 I'll recap some of the major accomplishments in the last twelve months, but before I do, I want to make one extremely important point: None of this would have happened without the hard work, energy, and cooperation of the marvelous TEI staff, our loyal sponsors and partners, our chapter leaders and committee heads, and, of course, our rank-and-file members. I can't thank all of you enough for all the help you've given me.
As I write this on the eve of the NBA Finals, here's a lists of "wins" for TEI in the last twelve months, in terms of meeting our goals.
Increasing engagement within the TEI community. Through a variety of groups and gatherings, including Women in Tax, local chapter forums, and committee meetings, we have seen heightened interest in TEI events, including webinars and discussion groups. We wanted to meet members where they are, and, judging by the comments we've received, we have been successful.
Increasing involvement of chapter leaders. Our chapters are absolutely vital to the success of our organization. Through the Chapter Leader Advancement Series (CLASS), we have provided chapter leaders with the training they need to run effective chapters, and we will continue to provide that training whenever it's needed. We now have many members willing to serve in chapter leadership roles as a result of the efforts to make this volunteerism easier to manage.
Attracting new tax professionals. Through tools such as speed mentoring and by exploring ways to look at the life cycle of the in-house tax professional, we offer growth potential for our existing and new members at all stages of their careers. We have seen an increase in our membership numbers, and I think this outreach has impacted that.
Expanding the CTO Discussion Group Series. These meetings have provided our chief tax officers with an opportunity to connect each month and discuss key issues they face every day in their important corporate roles. Based on the ever-increasing participation, I think we have been successful in engaging with and energizing this group of members.
Increasing involvement with sponsors. We realize the critical role of our sponsors, and we have sought and achieved close collaboration with them, through the rollout of our Thought Leadership Bulletin and our new Chapter | Sponsor Connection Portal. This tool provides chapter leaders with an easy-to-use resource to build local programming and establish stronger bonds with our sponsors. And the new setup for sponsor exhibits, for example, has fostered a seamless flow of interaction and facilitated more discussion than ever before at our meetings. The feedback from our longtime sponsors has been fantastic, and we have attracted many new sponsors this year as a result of these efforts.
Advancing our advocacy. We have strengthened our advocacy role as we continue to represent the interests of in-house professionals. Our collective voice continues to be sought out to comment on tax policy, and member engagement in developing these advocacy positions has proven valuable to the TEI brand as well as provided valuable experience to our members.
Finally, although my term as international president has come to an end, I will continue to be involved with TEI—to the surprise of absolutely no one!
#renewyourmembership!
Best regards,

Wayne Monfries
TEI International President