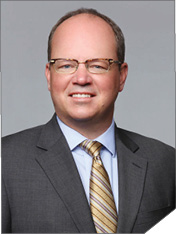 This past January, Todd A. Lard joined the TEI staff as tax counsel in Washington, D.C. He will support the advocacy and educational activities of TEI's State and Local Tax Committee, whose priorities include legislative, administrative, and judicial advocacy involving complex state and local tax issues affecting businesses. Lard will also assist TEI's Tax Technology Subcommittee in its efforts to keep TEI members abreast of opportunities to streamline and automate the tax function.
Before joining the TEI legal team, Lard was a partner in Eversheds Sutherland's state and local tax practice. His work involved state and local tax policy, planning, and controversy matters. Prior to that, he spent five years as vice president and general counsel at the Council On State Taxation (COST), advocating for multistate corporations on legislative, administrative, and judicial issues. Lard also served as a tax research manager for Nextel Communications and worked in the Washington National Tax Office of KPMG. He received his BA in accounting from Dallas Baptist University, his JD from Oklahoma City University, and his LLM in taxation from Georgetown University Law Center. He is a frequent author and speaker and an adjunct professor of law at Georgetown University Law Center, where he teaches a course on state income and franchise taxes.
Lard, who can be reached at tlard@tei.org, welcomes your input on issues important to your company.