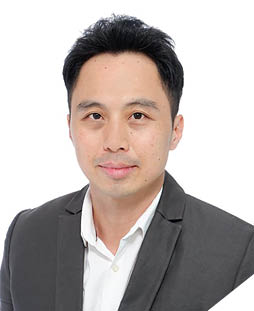 Timothy Chuk's first major interest wasn't tax—it was architecture. He first developed an interest in tax while working for an organization that developed a different type of architecture—IBM. "Achieving business objectives in today's ever-evolving global landscape requires tax planning and foresight to strategically move the business forward," Chuk explains.
The BEPS Issue
Chuk, director of tax–Asia Pacific at Trinseo as well as vice president–Hong Kong for TEI, notes that most international tax practitioners are now paying a lot of attention to the development of base erosion and profit shifting (BEPS) practices, whereby corporations shift their profits from higher-taxing jurisdictions to lower-taxing ones. "BEPS has created a new dynamic when considering the status of developing and developed countries, which will have a direct impact on alignment of the revenue between the various taxing jurisdictions in which the multinationals have operations," he asserts.
A key challenge Chuk sees for governments across the world lies in finding the right balance of alignment of revenue to achieve the right revenue and development goals. Here's Chuk's take on a well-known aphorism and its implications for the Organisation for Economic Co-operation and Development: "'You can't teach an old dog new tricks.' This old saying does not apply to current tax professionals. As tax professionals, we are all too familiar with the phrase 'we learn something new every day.' There was a discussion among the TEI members regarding learning the tax rules from scratch given that the OECD has hinted that it will have to break with arm's-length principles to overcome the challenges of taxing the online economy."
The Trinseo Experience
Chuk works at Trinseo (a Dow Chemical spin-off), where he has experienced what it is like to go through an IPO. "As I moved from a big public company to a private-equity-owned firm, I positioned myself as an in-house specialist, uniquely qualified to lead tax transactions from Asia. I was able to leverage my business judgment and M&A experiences to represent the best interests of companies from within management ranks. I found this work to be extremely rewarding. It wasn't any longer about meeting the [effective tax rate] target and political power; it was about accomplishing objectives and completing transactions that were in the best interests of Trinseo," he says.
IBM and SunGard Experience
Chuk also learned valuable lessons while working for IBM and Sungard. "I think the skills required for success for both companies are M&A," he notes. "You have to be pretty good at managing a team of people from different disciplines and getting people to work together to get a result. You also have to have at your disposal outside specialists whom you can go to for things such as taxes, financials, and employment law and so on.
"Throughout the course of working [at] IBM and SunGard," he continues, "[I] have been involved in more than 200 deals. I am particularly proud of my work at Trinseo['s] tax department, which started as a bare-bones operation in the beginning. I was able to work together to develop a number of processes for many nontax departments. It was a case of being in the right place, at the right time, with the right skill set."
What does he regard as his greatest accomplishment? "IBM software group was growing its portfolio of software. With the boom of the software market, IBM became one of the biggest acquirers at that time. In one year, I could be doing more than twelve acquisition projects and one divestiture project. I spent a few years at Styron (Trinseo), guiding the Asia Pacific tax department through establishing a tax governance model and completing disposition transactions for future success."
Reading and Volunteering
When not absorbed in tax issues, Chuk reads and volunteers. "Reading is my hobby. You could find me reading the latest Architectural Digest or some old books by David Foster Wallace on weekends. But my time is occupied with my voluntary work. Serving my local community with TEI does a lot more than just make you feel good. I was at the University of Hong Kong (just a week before the protest) promoting TEI student memberships and tax as a career. A student thanked me that we took the time to give them the support in their career planning."
Indeed, he says, TEI is a good way to give back to members of our tax community in Hong Kong that are in need: "Through discussions with other members on their tax issues, I have taken the time I need to research relevant cases and procedures without the usual pressure to maximize efficiency."
He adds: "I actually didn't know about this until two weeks ago. I was speaking in a TEI meeting where a TEI member praised me for helping the other members and sharing [knowledge]. We have a very close-knit community here in Asia. All the good tax professionals know each other."