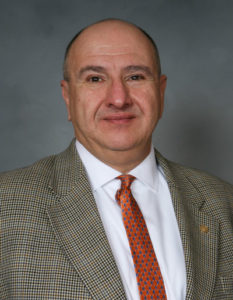 I cast my year as TEI president in terms of a challenge to the Institute: Elevate TEI's profile and communicate its value. The dynamic and sometimes volatile global tax and regulatory landscape presented TEI with tremendous opportunities to show its mettle and reaffirm its position as the leading voice of the in-house tax community. Each of my goals flowed from the premise that by elevating TEI's profile in the tax marketplace, sharing our knowledge with policy makers, and communicating the value of TEI to the C-suite, our ranks would grow, our prominence would be enhanced, and ultimately our future would be further secured.
As my leadership year comes to a close, I am proud to report on our progress.
We have worked vigorously to expand TEI's current membership rolls, including completion of a three-year member-recruitment campaign as well as permanently eliminating the decades-old initiation fee. In addition, we have set the stage for future growth by creating two new categories of TEI membership: students and associates. These efforts recognize and embrace the shifting demographics of the in-house community as well as the importance of TEI adapting to those changes, all the while remaining firmly moored to TEI's founding principles. At the same time, we have completed a comprehensive toolkit to support our members in transition, whether they seek to make changes or are on the sidelines looking to reenter the workforce.
TEI continues to demonstrate its unwavering commitment to meeting the changing educational needs of its members. By introducing two new seminars—Tax and Tax Technology plus Skills and Leadership—TEI recognizes that technical tax expertise must be augmented by skills in order to ensure professional success.
TEI's advocacy prowess continues to be the jewel in the Institute's crown. The scope and breadth of TEI's written advocacy and liaisons with tax and regulatory authorities around the world—including the Internal Revenue Service, the U.S. Treasury, the Financial Accounting Standards Board, Canada Revenue Agency, Department of Finance Canada, and the Organisation for Economic Co-operation and Development, among others—are virtually unparalleled.
Just as important, TEI has moved forward to reinvigorate its liaison relationships with the staffs of both congressional tax-writing committees. The timing of these efforts is especially important as TEI presents itself as an individual member organization uniquely capable of assessing the effects of current and proposed tax legislation on the operational and compliance dimensions of the companies TEI serves.
Furthermore, TEI has embarked on a strategic multiyear effort to position itself as a primary source for authoritative tax and tax policy commentary in the business marketplace. These efforts will be carefully targeted and calibrated to ensure that public statements align with the Institute's long-standing mission to promote a sounder and fairer tax system for all.
Finally, and at long last, our efforts to reposition TEI's presence in China have been completed, and we are ready to forge ahead with a new operating structure designed to advance TEI's mission in a critical geography, in full compliance with applicable rules. We are delighted to welcome Tommy Wu to the TEI staff and are excited about the opportunities that lie ahead for TEI to elevate its profile in this crucial region.
These efforts represent the collective work of TEI's leadership, membership, and staff—contributions that I greatly appreciate. I would like to acknowledge and thank my entire leadership team, especially the 2018–2019 executive committee, committee and task force chairs, and regional vice presidents. Their personal commitment was exceptional; nothing happens without a group commitment. I look forward to welcoming Katrina Welch and her team in San Francisco in August.
It has been an honor to serve as TEI's president and to have had the opportunity to lead such a wonderful organization. I could not have done so without the support, encouragement, and quiet counsel of my wife Nancy, my children Melissa and Amanda, and our life coach and four-footed third child, Fellini.
Thank you. It has been my privilege.
Regards,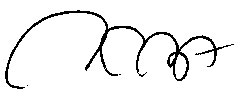 James Silvestri
TEI International President