We are excited to announce that three new staff members have joined TEI, bringing our total staff to sixteen full-time professionals.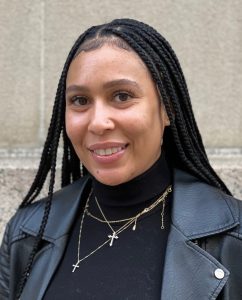 Judi Raigns
Judi Raigns joined TEI in November as TEI's new AMS administrator and data analyst. Raigns leads efforts to form data governance standards and serves as the central source for reporting membership, events, and sponsorship trends from database transactions to ensure that association leaders can make data-driven strategic decisions to help grow the organization. She brings to TEI years of experience in the nonprofit and government sectors.
Raigns has a bachelor's degree from Towson University and a master's in business administration from American University. She also holds a Project Management Professional certification. Raigns is a Washington, D.C., metro area native. She enjoys traveling, spending time with her family and friends, and reading.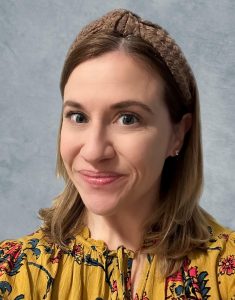 Traci Williamson
Traci Williamson joined TEI in January as TEI's new content and education manager. She will work with TEI's legal, events, and marketing teams to develop and manage content for TEI's educational events. Prior to joining TEI, She was the senior manager of events at FiscalNote's CQ Roll Call in Washington, D.C., where she worked within a dynamic, dedicated team of sales and marketing professionals to execute policy briefings, social engagements, and other editorial events for CQ Roll Call's advocacy and corporate clients. Williamson led the overall audience acquisition and marketing strategy and employed new tactics for attracting audiences. She brings over twelve years of experience in the event and media industry, specifically as it relates to Capitol Hill and policy.
Prior to joining FiscalNote, Williamson held multiple positions at Bloomberg Industry Group and The Choice Inc. She is a native Floridian and received her master's degree in event management from George Washington University's School of Business. She also volunteers her time as a board member of Friends of Kindness, a 501(c)3 nonprofit organization, whose mission is to end hunger and clothing insecurity. Growing up, Williamson developed a strong devotion to the nonprofit sector as she watched her dad start a nonprofit homeless shelter from the ground up. This experience gave her a deep appreciation for how nonprofits seek to improve the quality of life for our fellow humans—one program at a time. Outside of work, Williamson enjoys traveling, crafting, gardening, and spending time with her husband, baby daughter, and dog.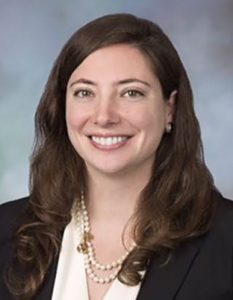 Kelly Madigan
Kelly Madigan joined TEI as tax counsel in January, where she supports the advocacy and educational activities of TEI's Federal Income Tax Committee, Canadian Commodity Tax Committee, IRS Administrative Affairs Committee, and Tax Reform Task Force.
Prior to joining TEI, Madigan was a senior counsel in the Office of Associate Chief Counsel (Corporate) at the Internal Revenue Service. In that role, she was responsible for regulatory guidance, private letter rulings, and IRS field matters. She also was a frequent invited speaker at national tax conferences and taught internal and university classes. Madigan previously worked in the corporate tax group of Deloitte's Washington National Tax practice, where she focused on subchapter C and consolidated return matters. She advised corporations on domestic and cross-border transactions, including mergers, acquisitions, dispositions, spinoffs, and internal restructurings. She received her BA from the University of Virginia, her JD from Emory University School of Law, and her LLM in taxation from Georgetown University Law Center.