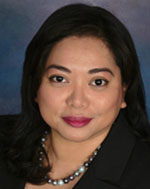 TEI has launched TEI Connect to provide a user-friendly platform for its members. To find out more about this uber-practical online tool, we interviewed Lorelei Bassi, TEI's website and community manager.
Q. What is TEI Connect?
A. TEI Connect is TEI's newly launched community system, designed to be a user-friendly platform of online communities that gives our members, chapters, committees, and special interest groups a way to communicate, network, and exchange information in a secure and feature-rich environment.
Q. How do members use TEI Connect?
A. Members are automatically part of TEI Connect via their chapter and regional affiliation, as well as their committee membership. Once logged in, members can visit the communities they already belong to, and also search out industry and tax-area-specific communities to join. Once in a community, users can read announcements, download documents, add events to their personal calendars, post discussion items or answer questions, network with their peers, and check out activities throughout the Institute.
Q. Can members take tutorials to become familiar with TEI Connect?
A. Absolutely. There is a group called "Community Resource," which has a number of manuals and recorded webinars to help users get a handle on how to use TEI Connect. And I highly encourage users to post requests or questions on the discussion boards—if there's a webinar or tutorial that they'd like to see on the group, I am more than happy to create a new event focused on that topic.
Q. Is networking easier on TEI Connect?
A. Much, much easier than in the previous iteration. This is also why we encourage our users to fill out their TEI Connect profile. Having your biographical, educational, and work experience information makes it easier for other members to find you via keywords. The system also allows users to message and connect within the system versus taking it to an external email system like Outlook or webmail. And the beauty of this system is that it allows members to tailor their presence so they can be as private or as public as they'd like. Privacy settings are granular—each field can be set to public, members only, or viewable only by the member.
Q. Can TEI Connect be used for chapter events?
A. Yes. In fact, the event system is one of the key elements that we were most excited about because it allows our chapters to not only post events but also use the built-in registration system to accept payments, manage registration rosters, and send out messages to registrants. And thanks to the integration of TEI Connect and TEI.org, any public events are automatically crossposted to the TEI.org events calendar for extra exposure.
Q. Anything else to add?
We hope our users log in and check TEI Connect out—I think most would be surprised at the breadth of options they'll find to become involved with the Institute. We're happy to finally be able to share the many subject matter groups in which a member could join and participate. We're all pretty pleased at the initiative that some chapters have taken in adopting the system, and we rely on them to provide us with feedback on how to make TEI Connect meet and exceed their expectations. We are also working on getting more chapters to utilize this system for their chapter events, networking, and outreach, because we also want their input and to figure out how to address their unique needs.