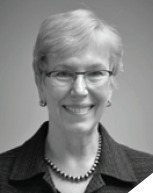 One of the privileges of serving as TEI's international president is having the opportunity to visit chapter leaders and members in different parts of the world—in short, to watch TEI in action. So, just before the holidays, I was delighted to lead a delegation of members and staff to our Asia Chapter, where, over two weeks, we visited India, Singapore, and China. Our journey was designed to help TEI's global membership recruitment campaign, Access Granted, raise TEI's profile in India as well as strengthen existing relationships throughout the region. On every score, I believe our trip was a success.
Our visit to India featured Institute participation in formal information sessions and informal networking to educate prospective members about TEI and allowed our participation as speakers at the fifteenth annual Foundation for International Taxation conference. There, I joined Clive Baxter (Maersk, EMEA Chapter) and Eli Dicker (TEI's Executive Director) in discussing TEI's role as a stakeholder organization in the context of TEI's responses to the OECD's BEPS project. I was extremely proud to share insights with the 500 attendees about how advocacy gets done "the TEI way," as well as to discuss the scope of our submission output.
Mission to India
Our mission to India was designed to build on and accelerate prior efforts to assess the viability of a TEI presence there as part of TEI's Asia Chapter. Through direct dialogue with conference attendees, speakers, and sponsors, as well as by sharing TEI's member-focused "value proposition" with conference attendees, I believe we have sown seeds for future expansion into India. Without question India represents a growth opportunity, in recognition of the broad range of in-house professionals working there for wholly domestic businesses and subsidiary operations of multinational enterprises. The opportunities exist, as evidenced by the interest in TEI membership, but, as with all nascent efforts to build a TEI presence anywhere in the world, the critical factor will be in-house "boots on the ground," professionals committed to organizing meetings, coordinating programs, and otherwise tending to the critical nuts and bolts of building a TEI presence.
Journey to Singapore
The next leg of our journey brought us to Singapore, where we met with Chapter leaders and members at the offices of Ernst & Young to discuss tax developments around the world and, yes, you guessed it, explore the U.S. election results and handicap the prospects for tax reform. We also had the opportunity to meet with senior Singapore tax, trade, and regulatory officials from the Singapore Economic Development Board, the Inland Revenue Authority of Singapore, the Ministry of Finance, and the Ministry of Trade and Industry to discuss issues of mutual interest. Again, not surprisingly, conversations focused on the U.S. election results, tax reform, and the prospects for a fifteen-percent corporate tax rate.
Travel to Shanghai
In Shanghai, we joined senior tax officials from Deloitte Tax to discuss the changing demographics of tax professionals in Shanghai and how TEI and Deloitte might collaborate to design educational programs targeted to the up-and-coming tax professional (echoes of our Emerging Tax Professionals initiative). A hosted dinner ended a very busy day.
The following morning, we shared breakfast with senior tax professionals from Ernst & Young to discuss a broad array of issues, including tax reform and that magical fifteen-percent tax rate, China's new Overseas NGO Law, and prospects for growth in the Shanghai market. By midmorning, we were on the China bullet train, hurtling toward Beijing at upward of 200 miles an hour. Once there we shared dinner with senior leaders from PwC and on the following day participated in the Fourth TEI/PwC International Tax Forum. The forum attracted over 200 attendees, and Patrick Evans, TEI's chief tax counsel, and Eli participated as panelists, discussing both global tax controversy and, you guessed it, the recent U.S. elections. Before heading off to the airport for our short (fourteen-hour) flight home, we shared lunch with senior tax partners from KPMG to update them about our recent travels and prospects for expanding TEI's presence in Asia.
As I flew home, I had a moment (or two) to reflect on the two weeks just past. It was astounding to think about the pace of growth of TEI's Asia Chapter in the few short years since its chartering in 2005. Since then, our Asia presence has grown from thirty-some members to nearly 200 in-house professionals. Our geographic footprint extends to Hong Kong, Singapore, China, Malaysia, Australia, and India. In eleven short years, our Asia Chapter has established strong roots and is poised for further growth. I was delighted to help represent TEI and to participate in the activities of the Asia Chapter as it continues to build its presence in the region.
Finally, I specifically want to thank TEI Asia Chapter members Ravi Lakdawala, Sam Sim, Jackie Chan, Guiness K. Chan, Eugene Gay, Prashant Bhatnagar, Du Nan, Leon Liu, Avier Teo, Lisa Zheng, and Cindy Li and EMEA Chapter member Clive Baxter for all of the courtesies extended to me in Asia. In addition, on behalf of TEI's leadership and staff, I thank them for their outstanding work, preparation, and coordination to make our visit to Asia a success. At every turn, the attention to detail was superb. TEI is extremely fortunate to have committed professionals of their caliber leading the way in Asia.
At its core, "TEI in action" means members helping members, peer-to-peer networking, and mutual collective action. No matter the language, geography, or time zone, those principles bind TEI members together worldwide. I am proud to be a part of that tradition.
Warm regards,

Janice Lucchesi
TEI International President