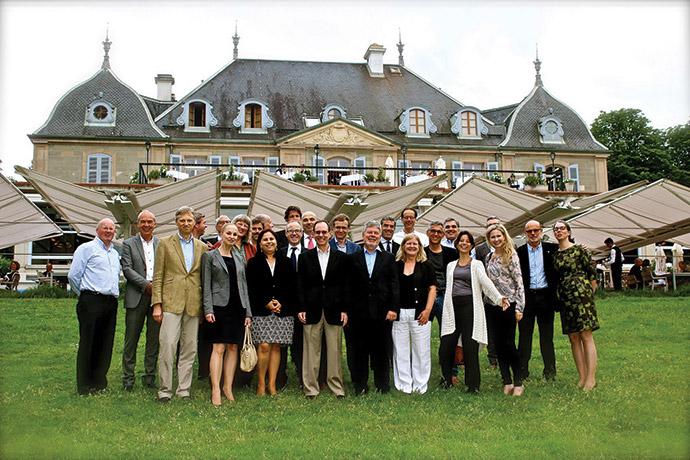 To mark its fifteenth anniversary, the Board, under the leadership of Chapter President Rudolf van Ooijen, organized a special conference in Geneva, Switzerland, where the Europe, Middle East, and Africa (EMEA) Chapter was initially founded. Many past chapter presidents were able to attend, including the first, Lisa Peschke-Koedt. The chapter was delighted that TEI President Mark Silbiger and executive director Eli Dicker were also able to attend.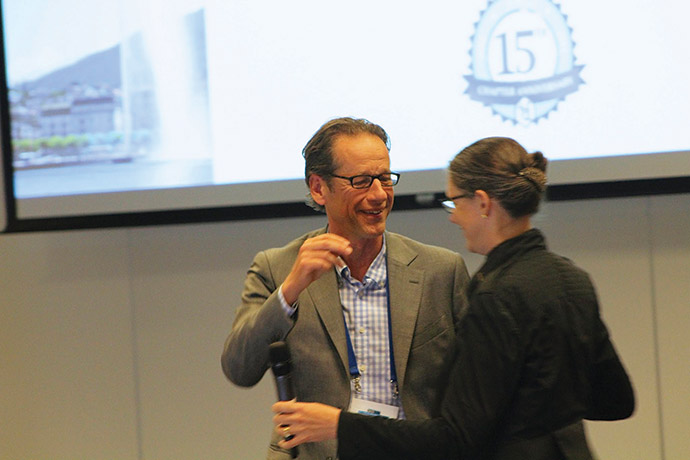 Introducing the conference, Van Ooijen noted that since being founded, the chapter has expanded to cover not only Europe but the Middle East and Africa as well and has grown to become a vibrant networking group of some 300 members of many nationalities, organizing high-quality conferences and providing outstanding advocacy on behalf of its members. Silbiger echoed this sentiment, praising the chapter's significant contributions in making many submissions to European policymakers over the years, notably in value-added tax (VAT), but also at least twenty BEPS-related submissions since the project was launched in 2013.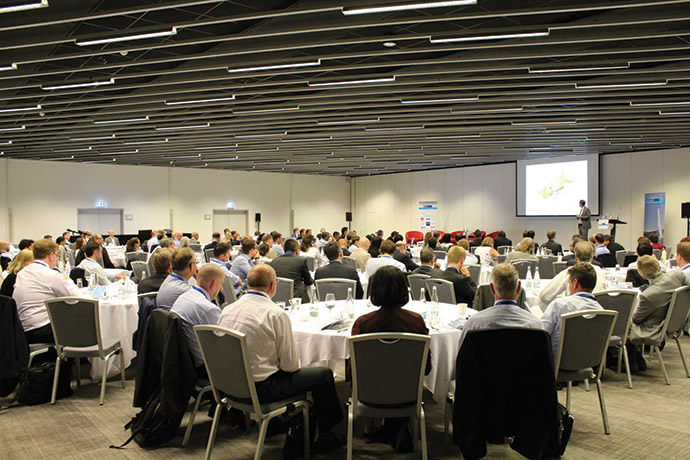 At the cusp of momentous changes on how international business is taxed, the conference, which featured the theme of "Generation 2030—Tax in the Public Eye," covered a blend of policy, technical, and management subjects, in turn challenging and engaging the 190 delegates present. Chapter members and experts—including Michael Lennard from the United Nations—moderated sessions and discussed current issues within tax administration. They covered the implications for centralized supply chain models, how members as in-house tax professionals need to adapt in working with business colleagues and in representing the interests of international business in the development of tax policy, and the potential for further tax reform in Europe after BEPS. Breakout sessions addressed current challenges in VAT and customs, while a full morning on the first day was dedicated to a thorough overview of U.S. international tax and sales tax principles.
Ambassador Christoph Schelling, head of the Tax Division of the Swiss Secretariat for International Financial Matters (SIF), presented the keynote and explained how Switzerland is modernizing its tax legislation to ensure it will remain an attractive, low-tax jurisdiction with a framework meeting international norms in a post-BEPS world based on transparency and consistency.
Many thanks go to the numerous sponsors, speakers, members, and colleagues in Washington, D.C., for their support, who helped make the event such a resounding success.