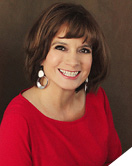 Happy seventy-fifth birthday, Tax Executives Institute!
This milestone in the evolution of TEI belongs to everyone associated with the Institute, and I am greatly honored and humbled to serve as your international president during TEI's seventy-fifth year.
Seventy-five years ago (August 8, 1944, to be exact), under the leadership of Paul Smith, TEI chartered its first chapter in New York to serve tax executives and the in-house tax profession. Three-quarters of a century later, TEI has grown from one chapter to fifty-seven, from fifteen members to over 7,000 across five continents, and has become—and remains without question—the preeminent association of in-house tax professionals worldwide. Our message of inclusiveness, as well as to connect, engage, and impact, resonates throughout the organization.
Celebrations, recognitions, and tributes of all types will occur over the coming months at every level of our organization. We will not only honor TEI's past and recognize our present but also spread the word about TEI's future, most notably to prospective members, the broader business and financial community, the media, academia, regulators, and policy makers around the world. Our celebration will culminate in New York City, with TEI's 75th Annual Conference, October 25–28, 2020.
TEI's milestone provides the context for my 2019–2020 goals, styled "TEI at Seventy-Five: Recognizing the Individuals, Departments, and Tax Systems We Serve Around the World," and allows me to pursue my personal and professional passion to help make TEI—in every way—a more diverse and inclusive organization.
In the coming year, we will take a detailed snapshot of the in-house tax professional community, including the structure and operation of the tax departments we work in, staffing needs, skills and capabilities, and technology, through TEI's 2019–2020 Corporate Tax Department Survey. The tax and business worlds have dramatically changed since our last detailed snapshot (2011–2012), and thus having an up-to-date picture of those we serve is important.
After two-plus years of diligence, consultation, and collaboration, two new membership categories have been approved and will be rolled out this fall. Now, students and associate members will be able to share in the richness of TEI's education, networking, and advocacy benefits as they progress toward regular TEI membership. This first-ever membership expansion reflects a careful balance of preserving and respecting the Institute's traditions while recognizing the importance of extending TEI's reach in order to expand our membership and solidify our future.
We will continue to focus our efforts (and resources) to broaden and diversify our educational footprint, one of the central pillars of TEI. The changing needs of our members demand it. As a result, this year we will offer seminars in Europe that focus on U.S. international tax as well as tax and tax technology. To do so, we will do what we do best: listen to our members, understand their needs, and transform those needs into member value.
Finally, I am delighted to express a warm welcome to Tommy Wu, who will spearhead TEI's efforts in Asia as we stand up our China WFOE (wholly foreign-owned enterprise). Having a tax professional of Tommy's caliber will enable TEI to elevate its presence and accelerate its growth in a vital region of the world. Tommy's work will include developing educational opportunities targeted to multinational and China-based enterprises as well as extending TEI relationships with key tax and financial regulators throughout the region.
I invite you to review our 2019–2020 goals at www.tei.org and identify those that resonate the most with you—then get involved. Every hour that you commit counts, because each will be added to the efforts of your peers to enhance the value of a TEI membership.
Thank you, and happy birthday again!
Sincerely,

Katrina Welch
TEI International President