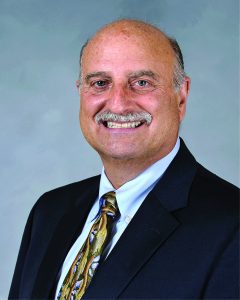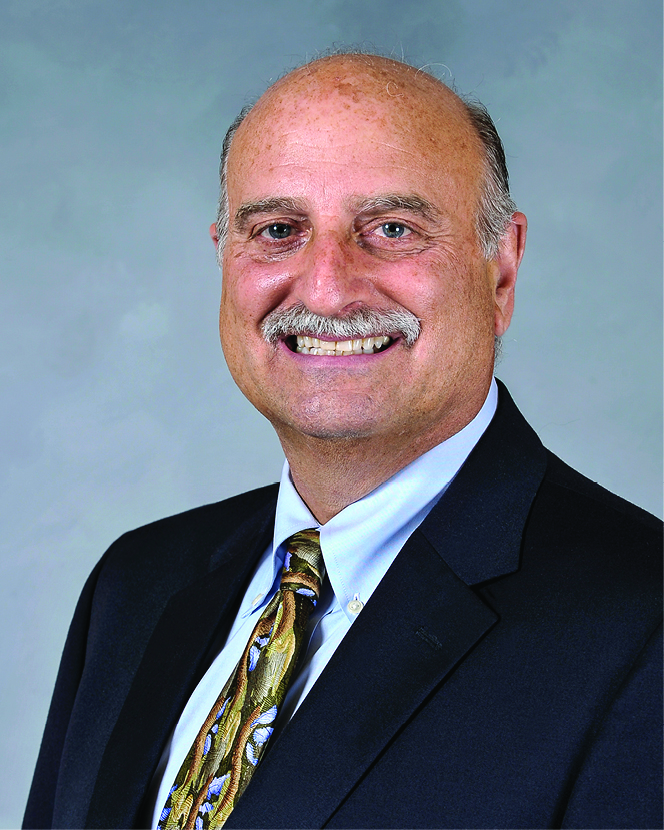 This is my last letter to you as TEI's international president. It has been my privilege to lead this incredible organization for the 2021–2022 fiscal year. I want to thank TEI members, staff, sponsors, and officers for their support during my tenure.
I am writing this letter in May, since I am concluding my term a little early and joining the firm of Dixon Hughes Goodman (DHG). The timing of this decision was driven by an upcoming merger in June between DHG and BKD to form a new combined firm, FORVIS. As you can imagine, leaving the ranks of my fellow in-house tax professionals to join a professional services firm was not easy, but I am excited about my new adventure!
Rest assured, however, that I expect to interact with you in my new role. Most important, I am confident that I am leaving TEI in very capable hands with my good friend, Wayne Monfries, the current TEI senior vice president, who took over as acting international president on May 23.
Staff Transformation
One of the most important accomplishments this past year involves our staff, as TEI reinvents itself to deal with a post-pandemic world. Christine Hayes Botts, formerly our publications manager, took over as our marketing and communications manager last August. Sona Camara joined TEI as its membership and chapter relations manager last August and has tremendously improved the processing of new member applications and reinstatements. Todd Lard joined TEI in January as our new tax counsel, assuming responsibility for state and local tax and tax technology education and advocacy initiatives. KerryAnn Bolton joined in February as our new digital education and events manager, with responsibility for building TEI's online learning management system. And most recently, as will be discussed below, we have created two new roles: Tanya Coogan joined us as director of membership and chapter relations, and Martin Schuebel came aboard as our new director of marketing, communications, and events. These additions, along with our current staff under Pilar Mata's leadership, make TEI well-prepared to address the opportunities before it.
We have accomplished a lot during my term. To name just a few achievements: returning to in-person conferences and meetings; running fully hybrid Annual and Midyear Conferences; automating CPE tracking and certification; supporting chapters with Zoom and hybrid meetings; identifying how our business model has changed in a post-pandemic world; and positioning TEI for greater outreach and connections moving forward.
For me personally, it has been truly fantastic to meet so many of you—whether for the first time or by reconnecting—at the Annual Conference, Midyear Conference, Federal Tax Course – Level 1, the Tax Technology Seminar, the Region 10 conference, and various chapter meetings.
Meeting Our Goals
We have also made enormous progress on my presidential goals:
Expanding and retaining membership. TEI is a membership organization. We wanted to better understand who our members are, what they need and want, and how to bring value to them, their careers, and the tax profession. To do this, we conducted a comprehensive survey of current and former TEI members to hear about what they want and need from TEI as their professional organization. These findings were presented to the TEI leadership at the May 25 town hall meeting, and those conclusions will help define the strategic initiatives that will enable TEI's future success.
Establishing the TEI brand with chief tax officers and decision-makers. In-house support for TEI is essential to our success. We have focused on identifying chief tax officers and decision-makers and communicating the value TEI offers to them and their staffs. We also launched a successful monthly discussion series for chief tax officers, where we tackle timely topics of interest to those leading the tax function. We see great opportunity in building and connecting this community.
Enhancing chapter visibility and interaction. Our chapters are the lifeblood of TEI. We sought to better support and connect our chapters. In addition to holding three town halls, we have held monthly chapter roundtables to connect and inform chapter leaders. What's more, our hiring of Tanya Coogan as our director of membership and chapter relations will provide strong support to chapters moving forward. In the coming year, we will continue efforts to provide chapters with the technology and tools they need to be successful.
Enhancing sponsorship opportunities. Our sponsors provide TEI with incredibly valuable information and resources. We conducted a sponsorship program review with YGS Association Solutions to identify opportunities to enhance and expand our sponsorship program. We are also excited to have hired Martin Schuebel, our new director of marketing communications and events, who will help us implement important changes to the program.
Promoting diversity, equity, and inclusion. I
am excited to continue our concentration on this essential goal. We have focused on how TEI can further an inclusive and collaborative culture that encourages individuals with diverse backgrounds and talents to lead, contribute, and progress. Our Diversity and Inclusion Working Group is as strong as ever, with monthly meetings and a regular column in TEI's monthly member newsletter. In addition, the DEI panels at the Annual Conference and Midyear Conference were very informative, as were similar panels at regional and chapter meetings.
Again, I would to thank you all for your support, but this is not a goodbye. It's much more of a "see you later"—because I definitely will.
Best regards,

Mitchell Trager
TEI International President