After Scott Clark was transferred early on in his career to start Provident Bank's tax department, a recruiter contacted him about an opportunity to start the tax function at Cintas, which, at that time, was a company he knew virtually nothing about. "It was a similar opportunity as I had with Provident," Clark says. "The company didn't have anyone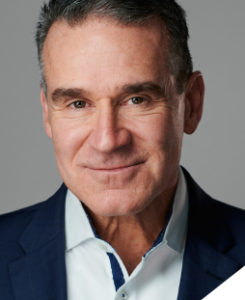 in-house to focus on the tax aspects of the business and needed someone to start that function. I didn't think I could find a company more conservative than a bank, but I was wrong. Cintas' culture, which is the cornerstone to its success, was one of a spartan attitude and unwavering high ethical and moral standards. It took a little time to fully engulf myself into the culture, but I can say I wouldn't have wanted it any other way."
Clark, now vice president of corporate taxation at the company, says that at first he felt a little like the black sheep of the accounting and finance group. "I was the only one doing corporate tax management, and at that time tax was considered 'too specialized,' so I was also given two corporate departments to close their books monthly," he explains.
Clark hadn't done general accounting for some time, so he struggled a little in this area. However, he continually demonstrated how the proper management of taxes could be a real asset to the company and that tax was just a "three-letter word," not a four-letter swear word or a big sucking sound coming from his somewhat isolated cubicle. "So, in time, they let me drop having to close books and focus on tax," he explains.
Being a department of one was both challenging and rewarding, he notes, adding, "I didn't have others in the company I could discuss tax ideas with, so many times my efforts were by trial and error. I learned a lot this way. Additionally, I was given the opportunity to be involved with all aspects of the business, which was tremendously rewarding, in that I could truly see how my piece of the puzzle fit into the entire business. I was given access to upper management and the opportunity to recommend tax planning opportunities."
Dealing With Acquisitions
What part of tax law does he find the most interesting? According to Clark, Cintas has always been a company that is aggressive in its acquisitions. "I was able to work with legal and operations to understand the process and add tax to the mix to [ensure] we understood the implications and opportunities involved," Clark says. "My experience with acquisitions culminated in what was Cintas' largest acquisition to date, when we acquired the stock of G&K Services for $2.2 billion. Being involved with the initial investigation and due diligence to the final acquisition and incorporation of the company into our corporate structure was very rewarding."
What was the trickiest tax law problem Clark has encountered at Cintas? "While Cintas is primarily acquisitive, we did determine a division of the company wasn't performing to our high standards and needed to be divested of," he says. "It involved both U.S. domestic and international operations. Due to the highly complex issues involved, we engaged outside consultants. The deal structure was very involved from all aspects, including tax. However, it closed with great benefit to Cintas and its shareholders. I came away with many gray hairs, but also a sense of great satisfaction of being a part of the deal."
Clark particularly appreciates working with the people at Cintas. "Cintas refers to its employees as partners, and we truly are," he says. "I have many great working and personal relationships with partners throughout the company. I enjoy what I do and people I work with, which has made my twenty-nine years with Cintas very enjoyable."
His greatest accomplishment: "Outside of my family, the knowledge that I was able to create a value to the company in the form of a well-oiled tax department that I have hopefully set up for continued success after I retire."
The TEI Experience
Clark has been a member of TEI since 1993. "Looking back, I didn't take advantage of all the opportunities it provides to the tax community. I attended meetings and a few seminars, but wish I had used it more for the networking opportunities. The tax seminars it provides are great and a great deal. I would highly recommend other tax professionals to join the organization and use it as a resource to advance their careers in tax," he says.
When not immersed in tax issues, Clark is heavily involved with his church, Crossroads, and has several volunteer positions that he hopes to do more with in retirement. "I enjoy the social aspects of golf, which means I don't play well but hopefully will improve. My wife and I enjoy antiquing together, which also works into her interior design business. Maybe someday, we will be the new 'American pickers' on [TV], traveling across the country looking for rusty gold (and writing it off as a business expense for tax purposes!)," he says.
Indeed, Clark is planning to retire in August. So, what's he going to do then? "I've been my wife's part-time accountant for her business for several years. My role will now include delivery of furniture, which allowed me to buy a truck, and I soon hope to be promoted to demo day participant (a great way to take out your frustrations). I think I'm more excited for this new career than my wife. She has a little apprehension with the thought of me being around the house and her office more. We both enjoy doing things together and have very similar tastes, so I see this as a great way to spend more time together. I think there's a great HGTV series here somewhere."