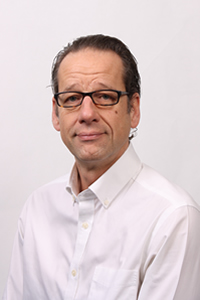 Europe. Middle East. Africa. That's a lot of territory for anyone to cover. But Rudolf Van Ooijen, the group direct tax manager of the IKEA Group, is up to the task. Van Ooijen is president of the Tax Executive Institute's Europe, Middle East, and Africa (EMEA) chapter, which is celebrating its fifteenth anniversary this year. The chapter is planning an appropriately joyous celebratory conference in Geneva June 11–12, according to Van Ooijen. "We're inviting past presidents, old friends, and those who were involved from the beginning in setting up the EMEA chapter back in 2000," he says.
As president of the EMEA chapter, Van Ooijen has brought significant attention to the group. "The EMEA chapter has been very active in the recent years in various areas and has, as such, been recognized by organizations such as the OECD," he explains.
Van Ooijen first became interested in tax issues while studying tax law at Netherlands' Leiden University. "The fact that tax was considered a complex topic within the law field attracted me," he explains.
INTERNATIONAL INTRIGUE
Specifically, the international aspects of corporate tax law are the most intriguing to Van Ooijen. "Being the spider in the web on international transactions, so you're involved in more than just the technical content of tax, is very interesting and challenging," he explains.
Van Ooijen does not consider any one area of international tax law particularly problematic. "I am responsible for direct tax in all the countries where we operate. What strikes me is how different the various tax regimes are and how tax authorities take a different approach to tax. I find it very interesting to deal with the different cultures and interact with colleagues and authorities," he says.
Van Ooijen highly values his affiliation with TEI: "The most rewarding part of being part of TEI is the networking with other in-house tax persons. It is very valuable to share experiences and discuss specific topics that you are dealing with in your day-to-day job." The advocacy part is also extremely valuable, he says.
HE'S GOT WHEELS
When he's not working on IKEA or TEI matters, you probably will find Van Ooijen pedaling a bicycle. "My favorite hobby is cycling. In the Netherlands, everybody cycles from a very young age. I used to cycle to school, and now I am cycling to work, an eighteen-kilometer route. It is an easy way to keep fit and empty the brain," he explains.
You may think you know Van Ooijen, but he says you'd be surprised to find out that he really doesn't like to stand in front of big groups. "So having to speak at the conferences takes me definitely outside my comfort zone," he explains.
But those who have crossed paths with Van Ooijen in the last couple of years think he'll do just fine when the EMEA chapter celebrates its fifteenth anniversary in June.
---
Getting To Know…
Name: Rudolf Van Ooijen
Title: Group Direct Tax Manager
Organization: IKEA Group, Netherlands
TEI Chapter: EMEA
Education: Erasmus University, Rotterdam, Netherlands (European Fiscal Studies); Leiden University, Leiden, Netherlands (Tax Law); INSEAD–Institut Privé d'Enseignement Supérieur Fontainebleau, France (Change Management)
Affiliations: TEI
Age: 52
Birthplace: Groesbeek, Netherlands
Achievements: Working with committee chairs and members of the EMEA chapter
Hobbies: Cycling