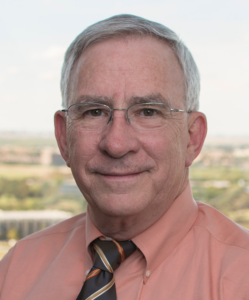 Are in-laws the bane of your existence?
Well, that's not the case with Richard Pettigrew, who first became interested in tax when his father-in-law introduced him to this complex yet interesting field in 1972. Pettigrew had just begun his education at the University of North Texas, and his father-in-law asked him to help prepare his company's tax return. The rest, as they say, is history.
A key part of that history is transfer pricing, which has intrigued Pettigrew for the last dozen years. "I was first introduced to this concept in 2007, when Flowserve needed someone to take over this area. I volunteered, and it was the best thing I ever did," he says. Pettigrew is now, fittingly, tax manager for transfer pricing at Flowserve Corporation.
The most problematic tax law problem Pettigrew has encountered at Flowserve? "It's international tax law," he says, "which is a very special area that requires a lot of training and understanding to apply properly."
Regarding the recent tax reform legislation, Pettigrew says he's happy he doesn't have to learn about it. "It reminds me of 1986 when we had all those changes. I understand the economics of the change, but the international reform is very different and hard to understand why there are so many changes."
It's About the People
For Pettigrew, the best part of working at Flowserve is the people. "Flowserve has the best group of tax professionals that I have ever worked with. They are not only technically proficient, they are very much like a second family."
Prior to his employment at Flowserve, Pettigrew had an interesting career: "I started off as a tax accountant with We Believe [the family company owned by author and motivational speaker Zig Ziglar]. The people were very uplifting and set the entire tone for my career over the next twenty years. I was with them a short time, but the influence was significant. The next phase of my career was with financial institutions. I worked for six banks over a period of six years. This was during the days of real estate collapse and the bank crisis. This was a very tough period, because this was the first time I was unemployed, when First Republic Bank of Texas went bankrupt. The next phase was with KPMG. I was a senior manager responsible for tax outsourcing and tax department quality improvement. There was a short period after KPMG when I was a consultant and was preparing to leave my tax profession to go into teaching and coaching. This did not work out, but to this day, I still wish it had. I was ready to give up the tax world, but the Lord had other plans for me. This is when I found my way to Flowserve. Flowserve was in a double restatement, and I had no idea why this door was opening for me, but it was the best decision I ever made. I really felt the Lord's guidance to go this route."
"Flowserve has the best group of tax professionals that I have ever worked with. They are not only technically proficient, they are very much like a second family."
—Richard Pettigrew
Greatest Accomplishment
Despite this illustrious career, Pettigrew regards his greatest accomplishment as outside of work—marrying his high school sweetheart "and providing a Christian home for my wife and our children."
Retirement
As of press time, Pettigrew is on the verge of retirement, which is not without specific plans: "My wife and I will be volunteering with Volunteer Christian Builders (VCB). With our fifth wheel [camper], we will be traveling the U.S. and help[ing] with construction projects. These building projects run from cabins in a Christian camp to full church sanctuaries. We provide the labor, and the church provides the materials, two meals a day, and the hookups. When we are not working with VCB, we will be traveling the U.S. and checking off our bucket list."
When asked to divulge something about himself that TEI members might not know, he replied: "I won the Dallas Turkey Trot three years in a row. I am also an All-American in the [U.S. Track and Field Federation] marathon."