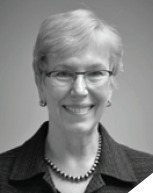 Leading the preeminent association of in-house tax professionals represents the ultimate combination of service and duty to our peers and profession and, for me, is a capstone to my thirty-plus-year career as a tax professional.
As I rose through the Institute's leadership queue, I regularly thought about how, when my turn came, I could help advance TEI's mission of serving the needs of in-house tax professionals around the world. My term has just started, and I have chosen Staying Nimble with Change as the theme for my 2016–17 goals, reflecting my belief that as an organization we must stay vigilant to changes in our professional surroundings and to the shifting needs and composition of our members around the world.
Goal Setting: Choice and Guidance
Operationally, goal setting involves choice and balance: choosing from among many worthy pursuits, while balancing short- and long-term organizational needs. In some respects, that means moving forward with and continuing efforts that are well underway, while also embarking on new initiatives.
Only time will tell whether we got the mix right, but if the energetic discussions at the Leadership Foundations Seminar in Portland and the Annual Meeting of Members in Jackson Hole, Wyoming, are any indication, I think we are certainly headed in the right direction. What I am absolutely certain of are the unwavering commitments of my leadership team to undertake these initiatives with vigor and purpose. For the first of what will become a very familiar refrain, I want to express my appreciation to them and the TEI members and staff who will drive our goals in the coming year.
Our Membership
We have embarked on a three-year effort to expand TEI's membership base—the lifeblood of our organization. Our global recruitment campaign, Access Granted, represents an integrated, multiyear effort designed to make the case to in-house professionals around the world why a TEI membership is virtually a required credential.
Implementation of our campaign will proceed in a multipronged way, via our Chapter + 1 visitation program and by integrating Access Granted messaging throughout the broad range of chapter, regional, and Institute-level educational programming. Our efforts have been further enabled by the Board of Directors' approval of a year-long suspension of the new member initiation fee, thereby making TEI membership even more economical.
Successful implementation of Access Granted is every member's responsibility. I am particularly excited about the campaign and look forward to delivering its messages throughout the year.
Emerging Tax Professionals
At the same time, work continues apace to make TEI the organization of choice for emerging tax professionals, individuals at the early stages of their in-house careers whose professional needs differ from those at mid-career or senior levels. Tapping into those needs—education, communication, and networking to name just a few—presents both challenges and opportunities for TEI. Our efforts in this regard, which commenced two years ago, will continue to expand and accelerate in the coming year.
In addition to emerging tax professionals, we will also be concentrating on better understanding how the TEI value proposition can be tailored to meet the particular needs of our members located outside the United States and Canada. In particular, we want to learn how TEI can better serve our non-North American membership in the continuing pursuit of our education, networking, and advocacy missions.
Our Networks
Functional, navigable, and scalable web capabilities are critical to connect TEI members with one another as well as to provide readily accessible sources of information about our advocacy and educational activities. We are now in the home stretch of our efforts to redesign and implement TEI's new, member-centric web capabilities. As of this writing, we are in advanced beta testing in anticipation of a December 2016 rollout. A demonstration of our new website capabilities will be on display for everyone attending our 71st Annual Conference in Philadelphia.
Our Education
We will continue to pursue the development and implementation of a skills-based learning curriculum targeted to the specific needs of in-house tax professionals. Skills-based expertise, embracing the broad range of communication, facilitation, collaboration, and negotiation capabilities, continues to grow in importance and, in some respects, equals that of technical tax competency. Accordingly, TEI remains committed to expanding the range of skills-based learning opportunities that are offered as part of its overall continuing education curriculum.
Our Advocacy
TEI's commitment to effective advocacy around the world is unstinting. The quality of TEI's advocacy efforts places us in the enviable position of being sought out for our views on tax, policy, and administrative matters. In the coming year, we will continue to pursue the development of dialogue channels with tax and financial regulators. In addition, we will remain vigilant for opportunities to help inform the tax reform debate, should it accelerate.
Our Operations and Structure
We expect to complete efforts to develop and adopt a diversity charter as part of TEI's statement of mission, principle, and purpose, as well as commence an evaluation of the Institute's nominating committee procedures.
I am excited about our goals for the coming year and am confident in our ability to make steady progress toward achieving them. I encourage you to reach out to the Executive Committee member assigned to a goal that interests you and to indicate your willingness to contribute to it (see the liaisons on page 8). A complete list of our 2016–17 goals can be found at www.tei.org. Your input and contributions are most welcome.
I look forward to seeing you in Philadelphia at TEI's 71st Annual Conference.
Warm Regards,

Janice Lucchesi
TEI International President