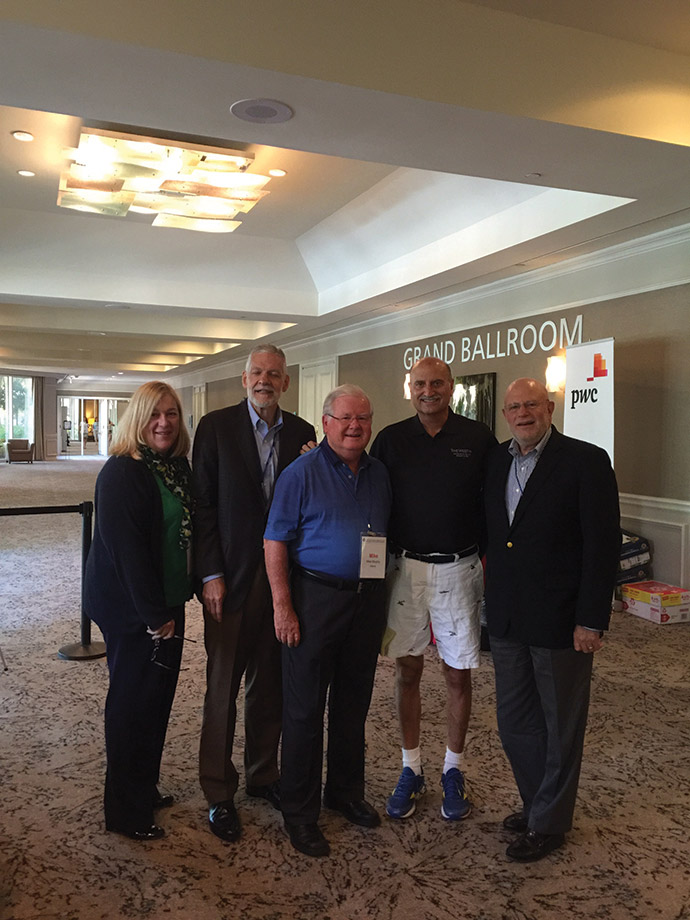 The TEI Region VII 2015 Annual Conference, held in June at the Westin Hilton Head Resort in South Carolina, drew more than 100 members, 115 family members, and 100-plus sponsors and speakers, including TEI members from other chapters. Highlights included:
Legislative update by Kevin Levingston (PWC) and Bob Adams (McGladrey)
State sessions led by Eric Tresh (Sutherland), Matt Polli (Deloitte), and Kelly Smith (PWC)
Update on IRS and appeals issues moderated by Robert Loray (member company UPS), Shelly Kay and Joe DePew (Sutherland), and Mike Dolan and Buck Buchanan (KPMG)
Corporate tax department ethics presented by former TEI Executive Director Timothy McCormally (KPMG) and Kristy Rempalski (Crowe Horwath)
Appearance from Lonnie and Mike Murphy (former TEI executive director), who looked in great health and even attempted to make excuses for his golf game
A special thanks to the more than thirty sponsors supporting this conference and other events. Some key sponsors: BDO, opening reception; McGladrey LLP, bagels and bocce ball breakfast; Grant Thornton and Thomson Reuters, Thursday night opening reception; Crowe Horwath LLP, conference Internet access; Dixon, Hughes & Goodman LLP, beach bags and lanyards; Experis, break and cocktail reception; Ernst & Young, golf tournament and golfers' lunch; Deloitte Tax LLP, morning break; KPMG LLP, Friday night reception and banquet; CCH, cocktail reception; Bloomberg BNA, beach fun afternoon; and PricewaterhouseCoopers LLP, family final night finale.