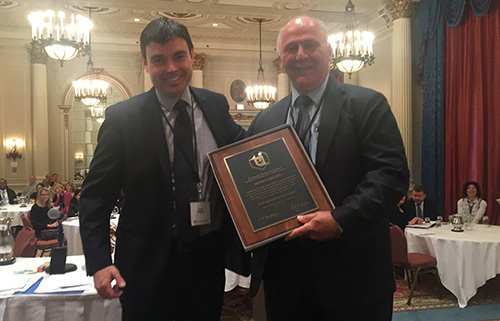 The Fifty-First Annual Canadian Tax Conference was held at the Château Laurier in Ottawa from May 8 to 10. The conference planning committee comprised Steve Perron of CGI Group, who is TEI's vice president for Canadian affairs; David Card of Enbridge, chair of the Canadian commodity tax committee; and Paul McGrath of Huawei Canada, chair of the Canadian income tax committee.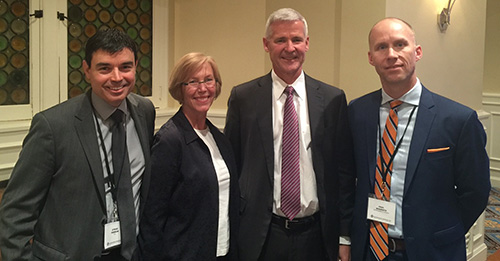 The three-day conference provided outstanding technical sessions. Perron and TEI International President Janice Lucchesi welcomed attendees on the first day of the conference, which featured panels with numerous government officials. Canada Revenue Agency (CRA) speakers included Randy Hewlett, director of the International Division; Danielle Laflèche, director general of Excise & GST/HST Rulings; Sue Murray, director of the Competent Authority Services Division; and Catherine Letellier de St-Just, director general, CRA Appeals Branch. Department of Finance Canada speakers included Carlos Achadinha, legislative chief of the Sales Tax Division, Tax Policy Branch; Mark Walsh, chief of the Sales Tax Division, Tax Policy Branch; Ted Cook, director of the Tax Legislation Division; and Trevor McGowan, legislative chief, Tax Legislation Division. Jordan Goss, executive director of Consumer Taxation Programs at the British Columbia Ministry of Finance, also served on a panel.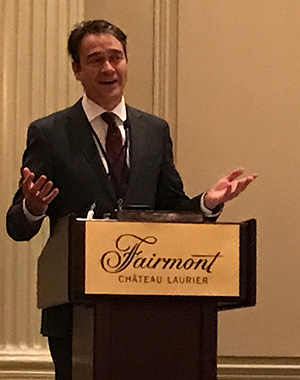 At the opening of the conference on Monday, May 8, Perron presented TEI's Distinguished Service Award to Mickey Sarazin, former director general of the CRA's Income Tax Rulings Directorate, who recently retired. Sarazin, a public servant of high integrity, was a wonderful ambassador and communicator for the agency. He championed the idea that a strong relationship with the tax community benefited both government and taxpayers through collaboration on administrative efficiency. On Monday evening, conference attendees toured Ottawa and dined at the National Arts Centre to celebrate the 150th Anniversary of the Canadian Confederation. On Tuesday, Bob Hamilton, the commissioner of the CRA, addressed attendees during luncheon to update them on priorities and objectives and to answer questions from TEI members. The day ended in the Château Laurier's Drawing Room, with an evening gala attended by TEI conference attendees and sponsors.