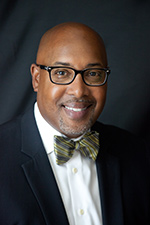 I am very excited about TEI's 77th Annual Conference, as well as the host of other events we are planning for the year.
First, it was so rewarding and energizing to spend time and reconnect with TEI's members, speakers, and sponsors in Scottsdale, Arizona. The Annual Conference offered more than forty timely concurrent and plenary sessions on federal, international, and state and local tax, as well as corporate tax management, tax technology, and other timely topics. The event brought together more than 150 extremely knowledgeable and experienced speakers and, most important, over 400 registrants. And it's hard to imagine a more perfect venue for this educational and entertaining meeting, which we conducted for the seventy-seventh time—yes, it has been seventy-seven years. We also welcomed fourteen of the Institute's past international presidents; it was great to see them together and honor Judy Zelisko and Paul O'Connor for their distinguished service and leadership of TEI.
The Annual Conference is just a prelude to what's going to be an incredible 2022–2023 series of events, which will include the following.
Midyear Meeting & Simulive Events
TEI's Midyear Conference, March 19–23, in Washington, D.C.—please plan on attending what we know will be another superb meeting, featuring numerous government speakers and policy matters.
Simulive versions of selected sessions from TEI's Annual Conference will be offered in November and December, and TEI's Federal Tax Course – Level 1 and US International Tax Course will both be offered in January and February. The simulive format replays recorded sessions from live events and includes subject matter experts who are available to answer questions during session breaks through chat and Q&A modalities.
We look forward to reprising our Mergers & Acquisitions Seminar in February and Tax Technology Seminar in April. An announcement regarding dates and locations will be coming soon.
I also want to let you know that we have elevated the Tax Technology Subcommittee to full committee status—the Tax Technology Committee. I want to thank Cheria Coram, chair of the new committee, and Todd Lard, TEI tax counsel, for all their hard work in getting this committee launched, with monthly meetings on this essential topic for tax professionals.
Staff Developments
Finally, I want to mention several important staff developments:
Brenda Zelada joined us as TEI's new membership and chapter engagement manager.
Anastasia Kemper joined us as TEI's new governance and operations manager.
Amy Mazur joined us as TEI's new marketing and communications manager.
And congratulations to Debbie Giesey, TEI's director of administration, who retired from the Institute on
October 31 after more than thirty-eight years of service to TEI. Debbie was presented with the Distinguished Service Award at the Annual Conference. She has made invaluable contributions to
TEI and will be missed.
I look forward to connecting with you all in the coming year.
Best regards,

Wayne Monfries
TEI International President