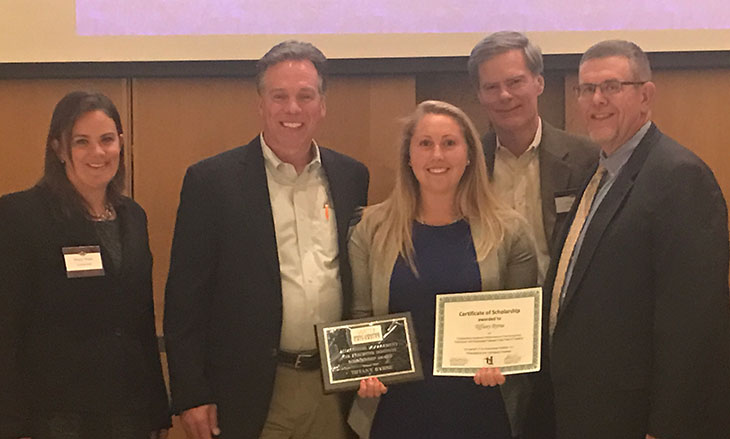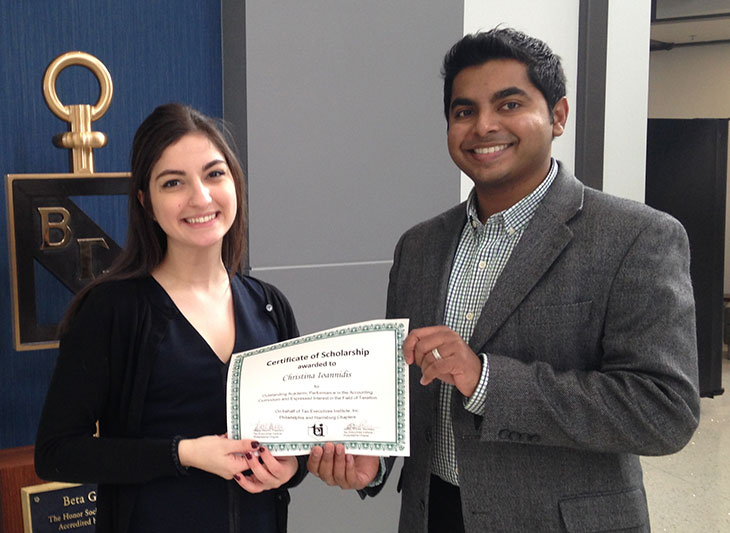 A yearly highlight for the TEI Philadelphia and Harrisburg (Pennsylvania) Chapters is awarding scholarships to outstanding students from local universities. The Chapters pool their resources to maximize scholarship awards. In the last year, they awarded six $2,000 scholarships.
A scholarship candidate must be a junior or senior accounting or business major considering a career in the tax field. Each candidate also must maintain a 3.0 GPA and demonstrate significant accomplishments, such as being named to an accounting honor society or earning an academic award.
This past year's scholarship winners were Tiffany Byrne (West Chester University), Morgan Savich (Villanova University), Brian Bentivoglio (Widener University), Christina Ioannidis (La Salle University), Jason Narine (Drexel University), and Jordan Trotter-Lamback (Philadelphia University).
Each recipient expressed appreciation for the scholarship. Ioannidis and Byrne both said the award would help them launch their careers in tax. Ioannidis' interest in the field was sparked by a KPMG internship. When her KPMG manager noted that "it takes a special person to do tax," she knew she was that person. She is using the proceeds from her TEI scholarship in part to cover fees to sit for the CPA exam. Byrne was drawn to the field by her accounting professor. "Dr. [Kevin] Flynn motivated me to take his tax accounting class," she said. "I was nervous at first, but his teaching style and the tax content meant that in the end I really enjoyed the class."
The joint Philadelphia/Harrisburg scholarship program is one of TEI's most generous. Since 1998, the program has awarded nearly $215,000 to 108 candidates.
"We are very proud of our longstanding program and the exceptional candidates who receive TEI scholarships," said Nicole Curran, Philadelphia Chapter president. Larry Stephenson, Harrisburg Chapter president, added, "We are happy to participate in this joint program that reaches so many deserving candidates year after year."