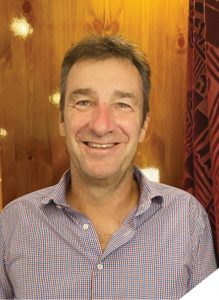 Patrick Connolly, Asia senior tax director at Jabil Circuit (Singapore) Pte. Ltd. and president of TEI's Asia Chapter since July 2021, wanted this chapter to stay as active and relevant as possible during the pandemic while still adhering to safety standards. "I think that, despite the rigorous COVID restrictions, we maintained a regular number of online training and professional development sessions, both in-house led and externally led," he notes. "Those included Pillars One and Two, managing indirect tax, lunch and share sessions, and insights from senior in-house Asia and business tax practitioners."
2022 Goals
According to Connolly, in 2022 the Asia Chapter has three goals:
reconnecting with members while lifting COVID restrictions;
expanding the membership base in Asia; and
improving connection and relevance within the larger TEI community.
His advice for other TEI chapter leaders? "Don't hesitate about taking action, trying new things and aiming for incremental improvements."
The Big Four Experience
Connolly became interested in the tax field more by chance than by design. "I studied law and commerce and graduated with two degrees in the middle of a recession when it was difficult to get jobs. After little progress, I ended up door knocking, and a KPMG partner was impressed (or felt sorry for me!) with the fact that I was being proactive enough to go door knocking and made room for me in the tax function. Over time I realized what a good fit it was for me, a combination of law, accounting, and decision-making," he explains.
Connolly learned some valuable lessons from his Big Four employment. "For one," he says, "it was definitely the training and technical side. Not knowing anything about tax as a profession, it taught me the importance of being technically correct. I was also fortunate to have also practiced commercial law for three years, and that helped me gain a broader understanding of commercial and legal aspects."
Open to a Challenge
Connolly moved into in-house roles and ended up working with two of New Zealand's biggest corporations. After working at his last employer for over a dozen years, Connolly was ready for a new opportunity. "I had had a great time but was open for a new challenge. I was fortunate enough to meet Tom Blythe, who at that time was the head of tax at Jabil Circuit Inc., and we got on well. He said, 'Why don't you come and join Jabil and work for me?' So I did! Ultimately, it was the people that attracted me and the new challenge," he says.
The TEI Experience
"Ultimately it has been the great opportunity that TEI presents to meet colleagues, make new friends, and share experiences," he says. "When it is all said and done, it is the people side that make[s] the difference."
His greatest accomplishment? "What I am most pleased about is the ability to keep this current team together. I am fortunate in that I have a great team. We are all focused on the same thing, which is providing the best support, service, and advice to the business and Jabil. We are all different but get on well. It has been even more challenging with COVID, as I have not seen some team members for more than two years, but we are all still here!"
When not engaged in tax issues, Connolly likes to spend time with family and friends, and sports are often front and center. "I play tennis weekly. Tennis is one of those activities that I really enjoy; it is outside in the fresh air, I can switch my mind off, it is competitive, social, and fun, and you can enjoy a drink afterwards! And I also enjoy boating when I get a chance." And, you may not know this about Connolly, but he spent a summer in New York State as a waterskiing instructor. Clearly, sports are in his DNA.