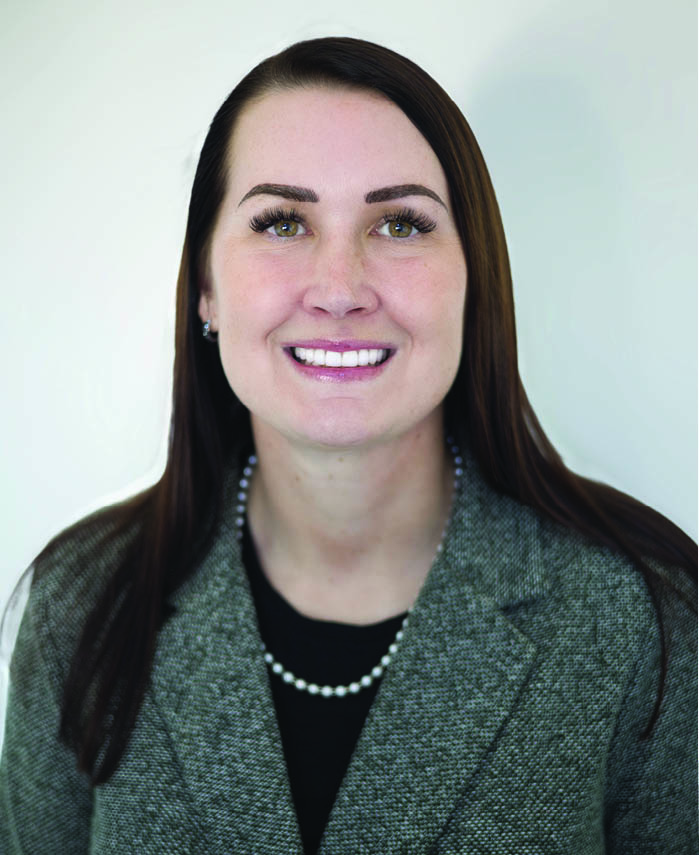 When Melissa Smith was in her second year of law school, she thought most students knew what they wanted to do in their budding legal careers. "Some wanted to be litigators, some wanted to be corporate lawyers. Everybody seemed to know, and I had no clue." But then, she says, the light bulb came on. "I took federal income tax, which was an elective. Everybody seemed to hate it, but I loved it. So, I thought, 'I'm gonna do tax!'"
And the rest, as they say, is history.
Smith, now senior tax counsel at Shell USA, began her career at Eversheds Sutherland. "I learned a lot at that firm about client service and understanding what your client needs and how to provide that. I really was lucky, because I encountered a broad array of state tax issues across a wide range of clients and industries. I got to learn a lot of different tax issues, and I also got to work on a lot of state tax litigation, which was very interesting," she says.
One Terrific Mentor
While at Eversheds Sutherland, she found a great mentor familiar to all TEI members—Pilar Mata. "Pilar was one of the people that the young associates always wanted to do work for, because she was amazing. She provided great feedback to associates. She provided technical feedback and she was a good sounding board, but she was also a therapist. For somebody like me that was young and in a new first job out of school, she provided emotional support that kept me sane and going. She's just an incredible human, and she did both technical and emotional support. I don't know, again, if I would have survived without her," Smith says.
The Amazon Experience
After Eversheds Sutherland, Smith moved on to Amazon. Here's how she describes it: "Amazon was an incredible experience. My boss, Kurt Lamp, provided exposure to state tax policy when I started there, and that's kind of what I ended up focusing on. He just supported me and gave me a lot of opportunities to learn and grow. It was my first in-house experience after the law firm. The whole reason I went there is I wanted to see how things worked in-house—I felt like I was only getting half of the picture at a law firm, and I wanted to understand how the rest of the cake was made. How are tax departments thinking about issues and making decisions? How did they decide we would handle the state tax litigation at the firm? I wanted to understand how you get to the decision to litigate an issue. I got really lucky, because working for Kurt Lamp was an incredible opportunity. I got to see him build a tax department and see the company grow. It was in growth mode that whole time. It was incredible."
Back to Houston
After Amazon, it was on to Shell, in part because of its location. "I grew up in Houston, so I was always around energy, and my dad is general manager of a polymers company, so I've always been around the industries here, including energy. So, I feel like I always kind of thought I would end up in energy, and Shell was the opportunity. When that job opened up, that was the opportunity for me to move back home and explore the energy industry."
In addition, Smith says, the experience at Shell has enabled her to explore how tax can aid in the energy transition and move us along in that regard. "I work on a lot of [electric vehicle] and solar and those kinds of new energies, so I enjoy thinking about energy kind of in that climate-change energy transition context. So, it's not like a specific issue. I feel like that's an interesting dynamic in general for me," she notes.
The TEI Experience
Smith appreciates being involved in TEI, which has meant learning about and staying current on tax issues, she explains. "It's one way to get information and gain knowledge on that. But then, also, it's the networking and connecting with other members," she says. "I've always loved attending their conferences. I'm lucky because I just recently joined the SALT Committee as secretary. I've always been a member of the SALT Committee—the State and Local Tax Committee. But last year, my friend Natalie Friedman got promoted to chair of the committee, and so she asked me, 'Do you want to be the secretary?' I was like, 'Heck, yes!' We have monthly meetings, and I love the planning for the meetings and the holding of the meetings. I love talking to all of the people. It helps me stay current on things, on what's going on with the tax issues. Since taking that position as secretary, I love the SALT Committee even more."
When not immersed in state tax issues, Smith reads and watches football with her dad. And she's very happy to be home in Houston!