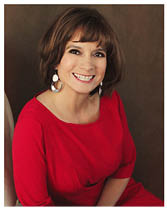 Challenges confront us personally and professionally all the time. And, for the most part, we cope with or overcome them through a mix of luck, smarts, grit, and faith, which, over time, better prepare us for when the next challenge comes around. And then came COVID-19.
The new coronavirus has upended almost every aspect of our personal and professional lives and continues to challenge us physically, emotionally, personally, professionally, and financially. The scope of the pandemic recalls the decades-old phrase "the unknown unknowns"—the things we don't know we don't know. At the moment, these unknowns include its source, duration, causation, timeline, and other factors. On the opposite side of the spectrum, it is way too soon (and presumptuous) to even begin to speculate about what a "new normal" might look like. For now, and for the foreseeable future, we, our families, friends, neighbors, and coworkers are singularly focused on staying safe and socially distanced.
But what does this pandemic, with all its fear and uncertainty, mean for us at TEI? The steps we have taken to date have all been focused on ensuring your health and safety. Canceling the Institute's spring educational calendar ensured that TEI was in full compliance with all social-distancing guidelines regarding travel and assembly, eliminating opportunities for community transmission. At the same time, these steps have necessarily resulted in eliminating opportunities for members to network and stay connected—central elements of TEI's mission.
Despite these uncertain times, I am proud to report that TEI has risen to the challenge, to continue to fulfill its mission to keep members connected, engaged, and informed.
Virtual Learning
While our traditional face-to-face educational platforms have been sidelined, TEI is converting core elements of its spring educational program to virtual-learning formats, thus ensuring best-in-class, CPE-eligible education. Our Virtual Education Information Center at www.tei.org provides you with all the details regarding timing, subject matter, and registration.
TEI's COVID-19 Tax Information Resource Portal
Enabling members to keep current with tax-related COVID-19 developments was the impetus for creating the COVID-19 Tax Information Resource portal. This central resource provides you links and resource pages from government authorities around the world as well as from subject-matter experts in the practitioner community. The portal is dynamic and will be updated regularly. It too lives at www.tei.org.
TEI Discussion Groups
Our members are discussing how the COVID-19 crisis is impacting their work as in-house tax professionals, including, for example, coping with remote work arrangements and communicating within their organizations. Our members-only discussion groups enable you to ask questions, share information, and stay connected.
Staff Support
TEI's entire staff, working remotely, continues to be available to you for all your TEI-related questions. Most recently, staff members have been actively engaged with chapter and regional leaders to discuss strategies to repurpose program content, introduce virtual formats for chapter meetings, and resolve contract issues related to cancellation, postponement, or rescheduling of TEI programs and events.
The COVID-19 pandemic has challenged TEI to up its game for your benefit. I know we are up to that challenge. We are here to support you, engage with you, and provide you with the strong sense of connection and community that have always been the hallmarks of TEI.
Please stay safe and connected.
Sincerely,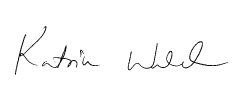 Katrina Welch
TEI International President