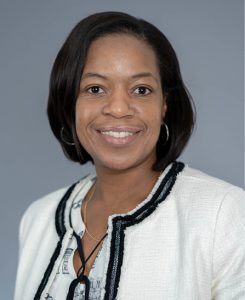 Can tax be a refuge from other academic pursuits? For Mary Jones, director of benefits taxation at Microsoft Corporation, it was.
"I fell into the tax space as I was trying to escape litigation and employment law and found the benefits group at an employment law firm with which I interned during the summer between my second and third years of law school," Jones explains.
"I think the attorneys were surprised by my interest and gave me projects on a variety of issues," she says. "I returned to law school for my last year and signed up for a trusts and ERISA course in which a friend of mine, also in her third year, and I were the only students in the course. My professor graciously agreed to teach the course anyway, and I am so thankful that he did."
Before arriving at Microsoft, Jones had a stint in Deloitte's National Tax Office, which allowed her to focus on a broad range of benefits and employment tax and accounting compliance and policy issues, including mergers and acquisitions. "It was really the best of being at an accounting firm where I was able to focus on a variety of technical benefits tax issues, guide internal teams, and simultaneously advise clients," Jones says.
During her previous employment at Hilton, Jones says she learned that, in addition to understanding tax issues, having organization and project management skills is extremely important. "Working in-house is fast-paced," she explains, "and there are always fires to put out, but I still needed to make sure that work is prioritized and projects stay on track and [are] not delayed."
At Microsoft
Jones calls coming to Microsoft a "blessing." The job combined her experience from Deloitte and Hilton—benefits and employment tax compliance and tax policy—in one position at a "tremendous company and with a great culture," she says. "It was a no-brainer for me."
What's the most interesting tax issue she's worked on at Microsoft? "Working through the corporate and payroll tax compliance issues for global hybrid arrangements," Jones says. "The tax compliance issues are complex and span the globe. Even though I onboarded remotely during a pandemic, being involved with such a large cross-functional project like hybrid has not only enabled me to delve into interesting tax issues but also to meet a lot of people in the company."
On TEI
Jones is enthusiastic about TEI: "TEI has provided me an opportunity to network with tax professionals and a place to learn and grow. My area of practice is focused on benefits taxation, which is broad and touches or is impacted by several areas of tax. I have learned a lot from fellow professionals who focus broadly in other areas of corporate taxation."
For her greatest accomplishment, Jones turns to family. "My daughter. Every day is a joy to watch her grow—even as she enters the tween years—and her father and I have found that we are learning just as much from her as she does from us."
Books and Movies
When not immersed in tax issues, Jones often turns to reading and movies. "I love horror and thriller novels, but Stephen King is my absolute favorite. I enjoy the plots and his style of developing the characters."
As for movies, Jones enjoys the 2010 post-apocalyptic thriller The Book of Eli and Karyn Kusama's 2015 horror film, The Invitation. "I enjoyed the story lines and the way they were developed, and every time I watch them I catch something new," she says.