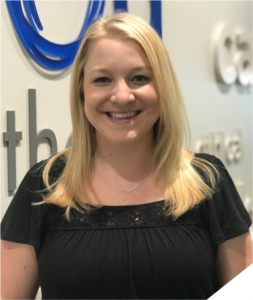 When Makenzie Zuern was in high school, she took her first tax and accounting class. "I've always loved math, and I fell in love with taking numbers and turning them into a big puzzle," she explains. "In accounting, there is always an answer, you just have to apply the numbers and rules in the right way to unlock the code and put the pieces of the puzzle together. Tax took that to an even higher level, applying a further set of rules and complexities to the equation."
Fast-forward a few years, and Zuern, now a tax director at UnitedHealth Group, says she has always particularly enjoyed acquisition tax accounting.
"It's interesting to take one company and integrate it into another, through both the processes and compliance, but also the purchase accounting considerations and technical analysis involved. It also allows me to learn about new companies and businesses," Zuern says, adding that every acquisition is unique and brings its own set of challenges.
"Acquisition tax accounting is like being able to use the same set of skills, but never really doing the same thing twice. Always something new to learn!"
Diversity of Experience
During her career, Zuern has worked for several organizations in different industries, including public accounting, health care, forest products, manufacturing, and distribution. These roles and organizations provided her with the opportunity to learn many different types and areas of tax, including federal and state income tax, tax provision, acquisition tax accounting, personal property taxes, and sales and use taxes.
"I learned how interrelated so many things are, and how one decision can ripple through many parts of the business," she says. "I learned how to be a valuable business partner, not just for tax issues, but how a single decision might also affect finance and accounting, legal or operations. I have also learned how to navigate various levels of materiality, and when there is a need to be perfect or when to take appropriate levels of risk. Additionally, I've had the opportunity to learn from many different types of leaders and observe how critically important it is to be a respectable leader and be able to effectively communicate to your employees and executive leadership."
Tax Cuts and Jobs Act
The most interesting tax law problem Zuern has encountered has been navigating the Tax Cuts and Jobs Act, especially as it has evolved over the past few years as changes are made, regulations are issued, and states issue conformity decisions.
"When the law was enacted," she explains, "I was working for Genoa Healthcare, before they were acquired by UnitedHealth Group. In addition to analyzing and recording the impacts of the law change in the financial statements, I also had the opportunity to present the implications to the entire executive leadership team, including changes to individual tax laws that would likely impact them and the employee base personally. As I'm sure most tax professionals did during this time, I spent a significant amount of time reading articles, watching webinars, reading disclosures in other companies' 10-K filings, and talking to auditors about the law changes affecting the company. Additionally, I relied on my network of TEI professionals. Being able to call up someone at another local company and compare thoughts, bounce ideas off one another, was monumentally valuable."
The best parts of working at UnitedHealth Group, she says, are the people and the wide range of tax issues that come across her desk every day.
"I've been very fortunate to join an incredibly talented and smart group of tax professionals. They keep me on my toes daily, and I've learned so much from this opportunity, both technically and professionally. I also have the best boss I've ever had, who pushes and challenges me technically, is a phenomenal mentor, and supports me as a leader, a professional, a woman, and a mother."
Her greatest accomplishment? When Zuern started her role as the director of tax at Genoa Healthcare in 2016, the company did not have a dedicated internal tax function. "I quickly applied everything I've learned from my past roles in order to consolidate all of the tax functions. I was able to build an in-house tax department, which grew to four people before we were eventually acquired by UnitedHealth Group. In just over two years, I identified and executed various tax initiatives that generated significant tax savings that were recognized by the CFO," she says.
The TEI Experience
TEI has been an important influence for Zuern. "TEI has provided me with not only access to high-quality [continuing professional education] at the Institute, regional, and local chapter levels, but has also enabled me to build a strong network. I've had the ability to meet so many tax professionals, in different industries and tax roles, as well as in different parts of the country. I've leaned on people in my network, especially when I was the sole tax person at Genoa Healthcare, or when the Tax Cuts and Jobs Act was enacted. It has also helped me find mentors whom I reach out to for advice, professional coaching, job searching, etc. Additionally, I've been able to witness firsthand what tax leadership looks like on many levels, not just within my own company."
Trying Out New Recipes
When not immersed in tax issues, Zuern loves to cook and bake. During these challenging times, she says, she spends a lot of time researching and attempting new recipes, trying out new gadgets and equipment, and finding ways to better her skills by watching all sorts of cooking shows and videos. "I also love wine tasting, which has changed to wine tasting at home for the time being! I have a five-year-old son, Oliver, who keeps me very busy outside of work, and sometimes during work when he likes to make appearances during my video calls. He is very into Star Wars and superheroes, so we spend a lot of time watching movies, building LEGO sets as a family," she says.
In her spare time, Zuern is an active volunteer for Moms Demand Action for Gun Sense in America. "I am one of the local leads for my West Seattle, Washington, chapter. We advocate for public safety measures that can protect people from gun violence. We work with legislators to pass stronger gun laws and work to close the loopholes that jeopardize the safety of our families. We also work in our own communities and with business leaders to encourage a culture of responsible gun ownership."