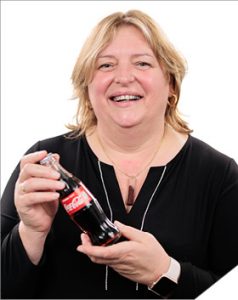 Some TEI chapters cover relatively small geographical areas, but others, such as the EMEA Chapter, headed by Lorry Limbourg since July 2021, are vast—spread out over many countries large and small. Limbourg is also the indirect tax director, Europe, for Coca-Cola Services Brussels.
Dealing with such a large chapter poses difficulties even under the best of circumstances. But during a pandemic, it can become even more challenging. In the midst of COVID, Limbourg says, the chapter learned to be resilient and to persevere. "We continue to work for and with our members," she says. "We've had many online debates and webcasts as we continued to actively be involved in advocacy on matters affecting business taxpayers." Limbourg cites TEI's participation in a consultation on e-invoicing requirements in the Kingdom of Saudi Arabia (KSA), whereas in Europe a number of TEI members provided input for the European Commission into the study of value-added tax (VAT) in the digital age.
November Hybrid Conference
But Limbourg is most proud about the hybrid conference the chapter organized in November in Madrid. "We learned that it is extremely complex to set the meeting up for both in-person and virtual attendees," she says. The challenge, Limbourg explains, was that, for virtual attendees, the PowerPoint presentation was the focus of the session, whereas in-person attendees could focus more on speakers and interact with them as well.
Limbourg looks forward to the chapter's spring conference, which will be sponsored by PwC and will take place in Brussels on May 19 and 20. "I cannot wait to see the members in person and get together at a fun event again!" she notes. "It's not only me, but also our members, who really miss the socializing and the face-to-face meetings."
Prior to Coca-Cola, Limbourg gained experience working in a Big Four setting. "Big Four experience is probably the fastest way to prepare yourself to work in a multinational like Coca-Cola," she says.
The Coca-Cola Experience
Limbourg joined Coca-Cola almost twenty-five years ago. "It was April 1997," she says. "I wanted to work for business and no longer as a consultant. I was looking for a well-respected company that also would give me the chance to work with people who had different backgrounds and ideas and that worked in different places all around the world. I got a lot more than I ever expected. Coca-Cola never disappointed me. It is a company where we are all unified by our passion for the company and the brands. Working with Coca-Cola brings you into the Coke family."
The TEI Experience
TEI has been very important to Limbourg for a variety of reasons. "It enables you to connect with people that are facing the same challenges, to explore opportunities together, to learn from others, and make new friends," she explains. "The networking is extremely valuable for in-house tax professionals as you integrate in a trusted environment without any competition."
When not immersed in tax issues, Limbourg enjoys swimming, fine dining, and cooking.