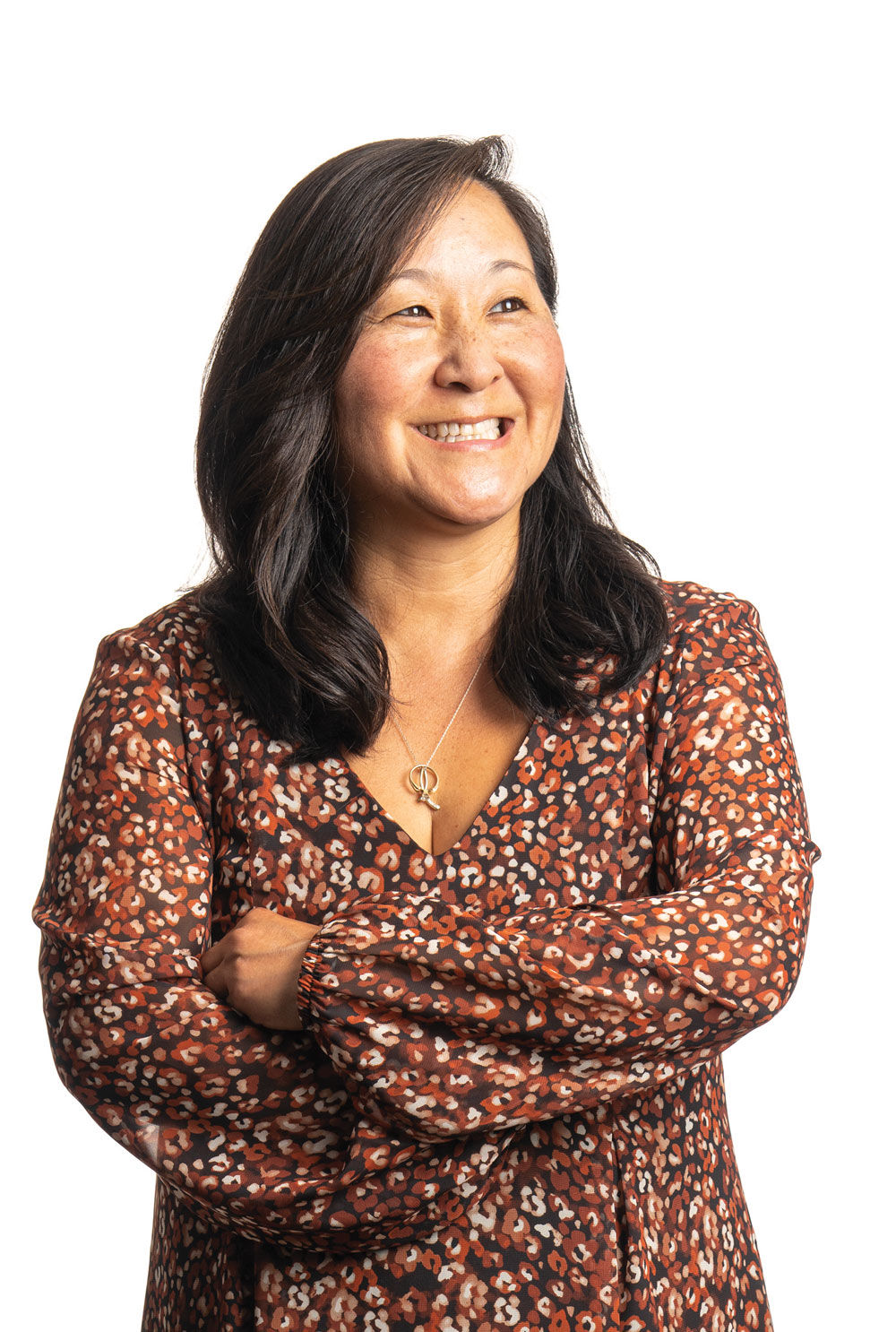 Since Linda Kim was young, she knew she would go into accounting because of her father. She fought it for a while, thinking she might become a teacher. However, after working with her father one summer, she decided to follow his advice: If she pursued a career in accounting or tax, she would always be able to find work.
Kim, now senior tax director at The Wonderful Company (TWC), previously worked at Northrop Grumman Corporation. She says her experience at TWC has been an invaluable opportunity, enabling her to expand and sharpen her repertoire in tax controversy and planning—specifically in negotiation (with tax authorities)—as well as in modeling, interviewing subject matter experts, and making presentations.
Having previously worked only for publicly held Fortune 100 companies, Kim initially did not know TWC. "When I started researching the company for my interview, I realized I consumed many of their products—FIJI Water, POM, Wonderful Pistachios, etc. These were products that not only I believed in but loved to eat. It's hyper-important to me to believe in the products or services provided by my employer."
At a time when people switch companies often, Kim has remained at TWC for more than eleven years. "The company has more than tripled since I started, which alone is challenging, but what has also kept me here is the nontax stuff—the owners' commitment to education, health and wellness, and sustainability is demonstrated by how they have given back to the community and the world. I can go on and on about how truly wonderful it is to work for The Wonderful Company," Kim says.
Kim notes that she works at a privately held company with a diverse range of businesses and finds herself constantly challenged. "Working in the state and local tax arena, dealing with various state budgets (every state has its nuances), and staying current with the constant changes in the tax rules, I'm never bored," she explains.
Impact of TEI
Kim truly appreciates TEI. "Being involved in TEI has opened so many opportunities, I can write a book. I started serving on the board with the Los Angeles Chapter, thinking this would be good for my career, and quickly learned that I am getting back just as much as I am giving to TEI. The advocacy work, topnotch continuing education, and networking opportunities are what make TEI the premier in-house tax professional [organization]. As an example of the networking opportunity, TEI is the sole reason I am at The Wonderful Company. When [Northrop Grumman] announced they would be relocating to Virginia, I wasn't able to accept their very generous relocation package due to personal reasons. The job market was nonexistent at the same time for my level. However, it was through the announcement by the CTO at a TEI event [that] I was able to contact him and send him my résumé. I want TEI to continue to flourish. My hope as the chair of the Engaging Tax Professionals [Subcommittee] is to foster our younger tax professionals to be the next leaders of TEI. TEI has a big piece of my heart," she says.
Culinary Delights
When not immersed in tax issues, Kim loves to cook. "I became a vegetarian almost five years ago, and therefore I am constantly trying to create new and delicious vegetarian main dishes, including dishes with an Asian flair, giving homage to my birthplace, Seoul, Korea. I love to entertain family and friends and look forward to hosting more dinners. When I retire, you may find me in a new career of providing delicious vegetarian dishes," she says.
When she's at home in California, Kim enjoys running on the sand on the strand from Manhattan Beach to Redondo Beach while her boyfriend surfs, and working in the kitchen whipping up new dishes with the fresh vegetables they grow. "My other passion is traveling," Kim says, "and thankfully, I've been able to combine my desire to volunteer and travel by working with the Habitat for Humanity organization since 2014, traveling to Hungary, Vietnam, Portugal, Romania, Poland, and Argentina. For a tax geek like me to be able to get off my chair and work outside, building a new home using bricks in Vietnam and learning how to insulate a home in Hungary, is an unforgettable experience."
In previous years, Kim was also an avid fly-fisherwoman, often traveling to Montana a few times a year for fly-fishing in the Paradise Valley area in winter and Yellowstone and Twin Bridges in the summer. It's something she hopes to make time for once again.