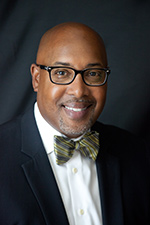 As we enter the home stretch of my presidential year, I want to take note of the palpable surge of energy that has resulted from the return of TEI's in-person events this year.
Really, it's been great to see all your faces and even better to watch the renewal of relationships and non-Zoom human interaction. There's no better example of this phenomenon than our most recent Annual Conference in Scottsdale. Yes, there was a noticeable buzz during this event—the first national, fully in-person TEI gathering in several years.
And then there was our even more recent Midyear Conference, which seemed to not only return to its full-of-policy-content old self, but also added several exciting new items, such as speed mentoring, industry roundtables, and the CTO Lunch (instead of breakfast).
Building on Meaningful Innovation
We're going to build on this sense of meaningful innovation. The new setup for sponsor tables fostered a seamless flow of interaction and facilitated more discussion than ever before. Although I usually leave conferences drained from all the personal interaction, I left this year's Midyear Conference refreshed and excited about "the future TEI" (the emergence of spring and the cherry blossoms also helped).
Speaking of spring, in April we hosted a very successful fifth annual Tax Technology Seminar. This event has always been a testament to TEI's ability to deliver member-led content and recognizes our commitment to support the growing need for resources and content in tax technology. In the spring, we also witnessed successful regional conference programs and local chapter meetings, both of which leverage the Institute-level content and sponsor support to bring the best educational content to our members.
The Future TEI
As you continue to develop programming and content, I want to reiterate one of the messages for "the future TEI": let's seek to meet people where they are. Let's continue to develop affinity group programs (e.g., Women in Tax) in our local areas, participate in the industry group discussions that are taking shape, and identify specific areas of interest to build energy within smaller groups to create larger impact. This will be an important focus for the TEI staff going forward as we seek to create communities to support professional development and networking. In honor of spring, we'll call this movement "new ecosystems." We saw the power of this at the Midyear Conference and want to keep the momentum going.
75th Anniversary
Speaking of momentum, the TEI staff have begun planning for the 2023 Annual Conference in October. The conference, to take place in New York City, will celebrate TEI's 75th Anniversary. This event will be an opportunity to honor our past, thank those who have made TEI's work possible, and share thoughts about our future. Given the success of this year's Annual and Midyear Conferences, it is sure to be a fun and fulfilling event for all tax professionals. Be on the lookout for more information.
I would close with "That's all, folks!"—but it's not, so let's buckle up and enjoy the rest of this ride!
#renewyourmembership!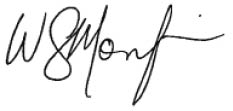 Best regards,
Wayne Monfries
TEI International President