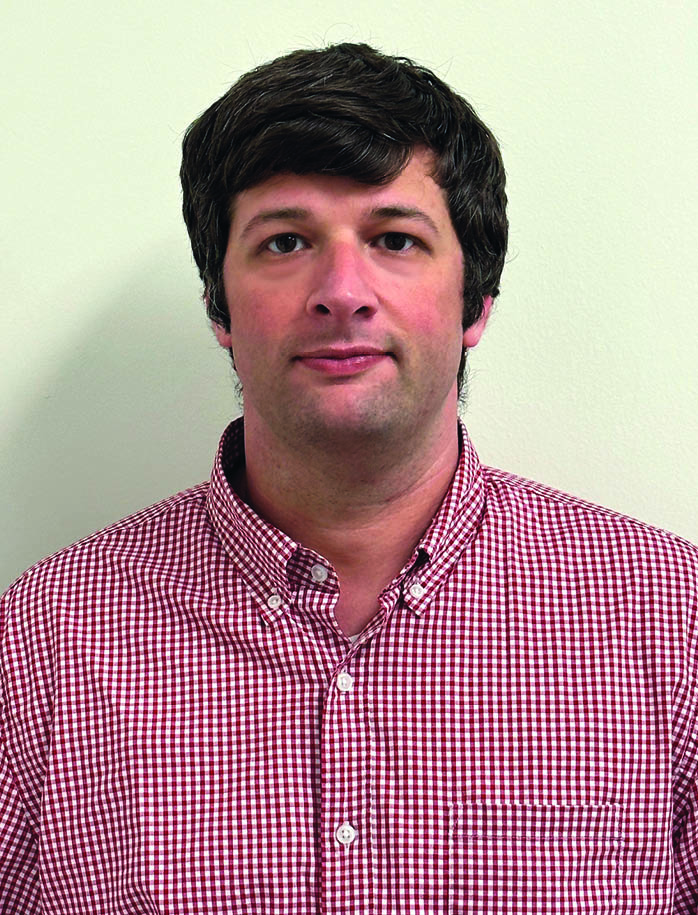 Editor's note: The interview for this Chapter Leader article took place prior to the April 19 New Orleans/Gulf States Chapter event.
TEI's New Orleans Chapter had been dormant for a few years. Then, in 2022, Lefteris Toras, who goes by LT, met Tanya Coogan, Mitch Trager, and Wayne Hamilton at TEI's Annual Conference in Scottsdale, Arizona. Soon after, Toras explains, Coogan reached out to him to ask if he wanted to be chapter president and to help get the New Orleans Chapter—now expanded with the addition of the Gulf States—off the ground. Toras accepted in early December, and the rest is (albeit brief) history.
The rebooted New Orleans/Gulf States Chapter held no meetings in 2022, Toras notes, but he says that will change in 2023.
"TEI really wants to get the New Orleans/Gulf States Chapter restarted, and I'm happy to be part of the initiative," he says. "Our big kickoff event is scheduled for April 19. We're putting a lot of effort into it, working with Wayne Hamilton and TEI staffers, including Coogan and Brenda Zelada. Hopefully, this gets local people interested in TEI again, and from there we'll start having more regular events—both virtual and in person—to really make New Orleans an active chapter again."
April 19 Event
The event, he adds, will take place at Greater New Orleans Inc.'s facility in the city. "It's going to be a one-day event. We're going to have some speakers come in, and we'll offer traditional CPE credits. We have a special speaker from the Louisiana Department of Revenue, followed by a happy hour networking event. We're hoping to get people engaged and make this a healthy, fully operating chapter again," he explains.
New Orleans has fewer tax professionals than other cities do, he notes. "So part of the push now is to expand the chapter into the Gulf Coast states, including Mississippi, Alabama, maybe parts of western Florida," he says.
In his full-time job, Toras serves as the international tax manager at Laitram, a large manufacturer of machinery in New Orleans.
A Penchant for Numbers
Toras says he got into tax sort of by accident. "I'm a lifelong resident of the New Orleans area and stayed for college at Loyola University New Orleans," he says. "Like most people starting college, I didn't know exactly what I wanted to major in. I didn't know much about accounting, but my older brother was studying accounting, and he said, 'Why don't you give it a shot?' I did, and I wound up pretty good at it and did well in the classes. I eventually graduated at the top of the accounting class, and then the big firms came to campus presenting some great job opportunities at the height of the 2008–2009 financial crisis. The work seemed interesting and high-level, so I figured I'd give it a shot, and that's how it started. I've always been interested in business. My parents are immigrants from Greece, and like many Greek immigrants, they operate a small New Orleans-style diner. I grew up in the business working the cash register. I always had that interest in numbers, finances, and business in general, and it wound up being a pretty natural fit for me."
The Ernst & Young Experience
After college, Toras found employment in the tax department at Ernst & Young in New Orleans. "I had an internship with Ernst & Young during my last semester in college in the spring of 2008, and then they extended a full-time offer to start in October 2008. I started as a staff [member] and worked up to a senior tax manager. During my thirteen years at EY, I worked with a variety of companies headquartered in Louisiana, Mississippi, and Texas and gained a diverse tax background."
At Laitram
In 2021, Toras accepted a position in Laitram's tax department, with a focus in international tax. Laitram manufactures food processing equipment, conveyor belts, and conveying equipment. "They do some very interesting things and have a deep-rooted culture in continuous improvement," he notes, adding that they have a global footprint. "They're headquartered right here in the New Orleans area, and so, when this opportunity opened up, it really caught my attention. I met with the team here, and we mutually thought it was a good fit, and it was just too good of an opportunity to pass up."
When not engrossed in international tax issues, you can find Toras engaged with his three school-aged children.
He's also involved with the Holy Trinity Greek Orthodox Cathedral in New Orleans. "We're active members there. The church community usually has events or just regular service, Sunday school, and Greek language school that the kids go to, so there's that. I also enjoy taking the kids to their sports games at the neighborhood playgrounds and exercising in my free time. Podcasts are usually playing in my AirPods when I'm multitasking or taking some downtime at home. Archaeology, current events, geopolitics—I find all that interesting and fascinating," he adds.