In the recent 2022 KPMG Inflation Survey, 300 chief financial officers and financial executives were surveyed in order to provide insight into how their organizations are adapting to inflation in the short and long terms. Challenges such as supply chain woes, rising interest rates, and labor cost issues top the list of corporate concerns, but how are companies changing the way they do business in the face of those disruptions?
Below are some of the survey's key findings. For a deeper dive into the 2022 KPMG Inflation Survey white paper, visit bit.ly/3BmYYae.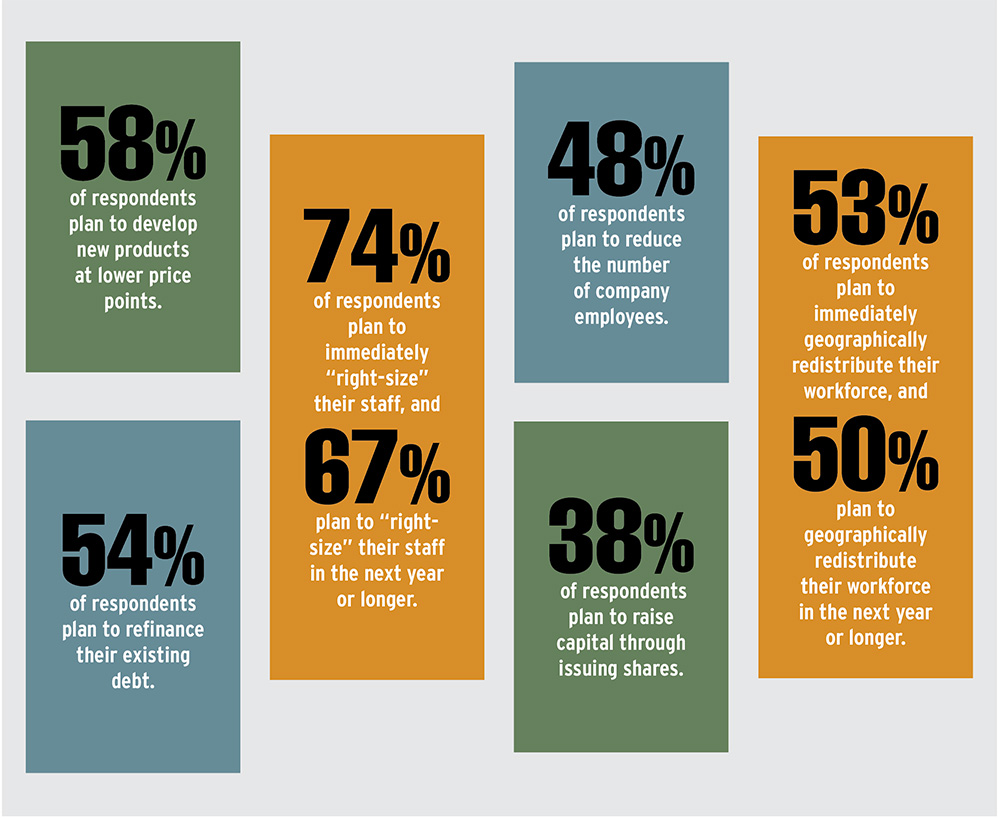 Source: KPMG, 2022 KPMG Inflation Survey, "Riding the Wave: Building Resilience From Top Line to Bottom Line," https://advisory.kpmg.us/content/dam/advisory/en/pdfs/inflation-survey-white-paper.pdf.