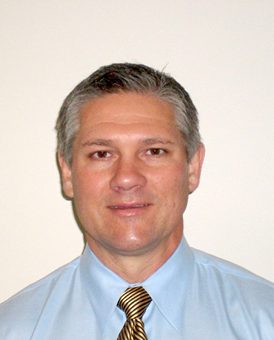 Despite enjoying his financial accounting classes in college, Kent Cain was taking his undergraduate tax and audit classes that same semester when he realized he would probably enjoy a career in tax more than in audit. "The following spring, I had the opportunity to do an internship in the tax department of the Dallas office of one of the second-tier national firms. My experiences during the internship confirmed my interest in tax," he explains. He entered the graduate tax program the following fall and has never regretted his decision. "I enjoy tax because of the technical and complex nature of the subject matter," he says.
Cain, now director of international tax at The Michaels Companies, was approached by the firm after he spent several years working in the inbound US international tax arena for a large foreign-owned group of companies in the United States. "What attracted me to Michaels was the opportunity to work again for a publicly traded US company with significant foreign operations," he says.
What's the most interesting tax issue he's worked on at The Michaels Companies? "Implementing the international provisions of the [Tax Cuts and Jobs Act] has probably been the most interesting and challenging issue I have worked on and continue to work on with the planning opportunities offered by the CARES Act," he notes. "Our international structure continues to evolve from a business perspective, and being involved in that evolution in the wake of the changes to US international taxation, as well as the OECD and EU initiatives, is very exciting and challenging."
The TEI Experience
TEI has given Cain the opportunity to meet and collaborate with talented tax professionals from around the country. "I joined TEI a couple of years after leaving public accounting for a position with a client. I was very impressed with the work that the various committees were doing and, because of my new role as an international tax director, decided to join the US International Tax Committee. As a member of that committee, I have had the opportunity to work with some of the best tax attorneys and accountants in the country in putting together and moderating panel discussions for the annual and midyear conferences as well as the biennial international tax seminar. As an officer of the Dallas Chapter, I get to be involved in the inner workings of TEI and the programs we put on for our membership each year, including our annual Dallas/Fort Worth tax school, [where] I get to collaborate with officers and members of the Fort Worth Chapter," he says.
"TEI is a great organization that has a lot to offer its members. I would say to the younger members, Don't be afraid to get involved. Yes, there is a time commitment, and everyone in our field is already overworked to some degree. But the rewards you get back in terms of the people you meet, the relationships you develop, and the resources and experiences you gain from your involvement outweigh the additional work you must put in at night and on the weekends," he adds.
His greatest accomplishment has more to do with family than work: "My wife and I have three adult children who we have watched grow up to be incredible adults. I think that has to be my greatest accomplishment. My wife and I have both been Cub Scout den leaders. I have been an assistant soccer coach, assistant baseball coach, and an assistant basketball coach. I have served as an officer for high school wrestling as well as cross-country and track booster clubs. My wife and I have traveled all over the country to karate tournaments and all over Texas for softball and baseball tournaments, volleyball tournaments, cross-country meets, and track meets," Cain says.
Being active with his children, he continues, has required him to take a slower path in his career. "I spent several years at a local accounting firm while my children were young before jumping back into a national firm and into corporate and international taxation. But it was worth it, and I would not change a thing. I recall fondly now the weekends sitting behind home plate in the 100-degree Texas heat from early morning until late at night with a cooler of water and food, when at the time I may or may not have been secretly praying for someone to strike out so we could all go home and enjoy our air conditioning," he says.
The Great Outdoors
When not immersed in tax issues, Cain enjoys hiking, cycling, and just about any outdoor activity. "Our daughter lives in Colorado, so my wife and I travel there a few times a year and like exploring the trails in the national parks. My wife and I also enjoy traveling to just about anywhere. We have developed a bit of our own tradition in that we like to take the local ghost tour whenever we visit a new city or location. It's fun, and you get to know some of the local traditions. While we really enjoy traveling to Europe, we have obviously not been able to do so since the outbreak of the COVID-19 pandemic, but we have been putting together travel plans for when the pandemic ends and have the framework for what will be a really fun and interesting two- or three-week trip in the making," he adds.
Another of Cain's major pastimes is reading anything history-related. "I really enjoy reading books about the history of Western Europe and then being able to explore some of that history during trips abroad," he says.
One more thing about Cain. If you ever doubt his stamina, consider this: He is a three-time Ironman triathlete.