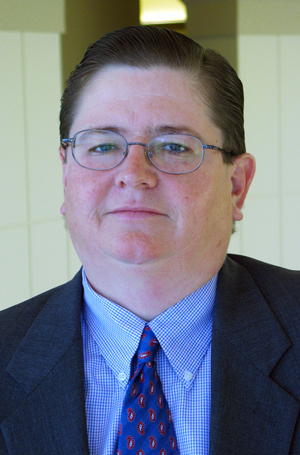 Keith Piper's longtime appreciation for tax began directly after his graduation from Pennsylvania State University. "More than thirty years ago, during my first job out of college, I was a staff accountant with a cable television company in Northern Virginia and assigned responsibilities for property taxes and income tax provision, among many other duties," he says.
From those first days at the cable TV firm to today, where Piper has been in a transitional role since January 2017 as tax director at Nexstar Group, he has been immersed in corporate tax issues of all shapes and sizes.
New Surprises Every Day
"Every day there is a new issue and, while searching for the black and white answer, you discover the beautiful array of colors in between," he explains poetically. There's a new surprise every day, Piper adds, and he's certain "that some of the biggest surprises are ahead of us."
The most problematic issue in corporate tax, according to Piper, actually doesn't involve tax law per se. Instead. Piper says, it's bound up with "the complexities of accounting for income taxes that have emerged over the last ten to fifteen years."
The TEI Connection
Piper treasures his years-long association with TEI. "Foremost," he says, "has to be the people that I've met and the relationships established through the networking opportunities that TEI fosters.
"However," he adds, "like every endeavor, the more you put into it, the more you get in return. And not just for me professionally, but the value it has added to my company. TEI is the foremost corporate tax organization, a well-respected professional organization, a collaborative team, as well as an extended family."
The Media General Connection
For most of his career, Piper worked for Media General, a company that merged with his current employer, Nexstar, at the beginning of this year. Although Piper currently has a transitional role, he is "very excited to be involved in integrating two very significant enterprises into one of the largest broadcasting companies in the country, not to mention the tax challenges that come with the merger."
His tenure at Media General prepared Piper well for his new role, he notes. "Those thirty-plus years provided a wealth of experiences, as I was witness to several periods of dynamic change as the company expanded, contracted, expanded again, contracted again as we sold significant divisions, and expanded again into new businesses within our industry through several transformational transactions with a new tax challenge at every turn."
Piper considers himself very fortunate to work for a company "of the highest integrity, loyalty, and devotion to its customers, employees, and shareholders as well as some of the finest bosses/mentors that a professional could hope for."
His key accomplishment in his professional career? "My longevity in a constantly changing corporate and professional environment. I'm a survivor. Also, I find the recognition and respect shown me by my company, industry, and peers is also most gratifying."
Cooking Aficionado
When not hunkering down with corporate tax issues, Piper is on the links or just following sports in general. (Watch out, Baltimoreans, he's a Steelers fan.) "And I love to read, travel, cook, and drink good wine," he adds.
In fact, cooking is a real passion. "I love to experiment with different mediums, styles of cuisine, and recreating dishes that I've had out at restaurants. I'm truly at peace in front of my smoker or grill. And, oh yeah, finding the perfect wine to enjoy with each creation," he explains.