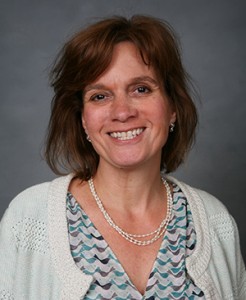 In her first two years at the University of Texas, Katrina Welch was a petroleum engineering major and worked as a roustabout in an oil field during the summer.
Perhaps that rugged experience helped pave the way for what Welch is doing today—serving as vice president and head of tax for Texas Instruments Incorporated (TI)—and also as treasurer-elect for the Tax Executives Institute.
How did Welch go from drills and rigs to depreciation and regs? "I enjoyed tax classes during law school and then clerked in the tax division of the Justice Department and a tax-focused law firm," she explains. "I found the work interesting and continued to pursue it."
While some tax professionals shy away from controversy, Welch embraces it. "I find tax controversy issues extremely intriguing because they usually involve interesting people and a variety of stakeholders all trying to resolve difficult situations," Welch says. "It brings together all facets of tax—from reporting on returns and financials to planning and implementation."
The Big Acquisition
When it comes to intrigue and problematic tax law issues, Welch cites one key moment in her career—TI's acquisition of National Semiconductor, the largest deal in company history. What was involved in that acquisition? Not much—just strategic negotiations, crafting the transaction, and integrating major aspects of the two companies, such as personnel, government audits, financial reporting, and compliance.
Institute Involvement
Welch has been involved with TEI in a variety of ways, including most recently serving as one of the hosts for the Annual Conference in Dallas. Welch is currently TEI's treasurer-elect and will begin her term as treasurer in July. She also has served as past president, current chapter representative, and board member of TEI's Dallas Chapter. Welch served on TEI's Vision 20/20 Task Force and is chair of TEI's Federal Tax Committee, a past vice chair of TEI's Corporate Tax Management Committee, and a member of TEI's Emerging In-House Tax Professionals Committee.
Challenges and Accomplishments
Every profession requires balance. So what are Welch's key accomplishments? "My biggest professional accomplishment has been to steadily and continuously learn and improve in my profession, while leading a tremendous group of individuals who work together to be a phenomenal tax department. At the same time, my law school sweetheart and I have been married for twenty-something years and are still working to raise our three children," she says.
"So the challenge in terms of time management is picking, choosing, delegating, and becoming as efficient as possible."
—Katrina Welch
Welch says her toughest task is to have enough time to do everything she wants to do the way she wants to do it. "So, the challenge in terms of time management is picking, choosing, delegating, and becoming as efficient as possible," she explains.
Meeting that challenge is important to Welch because her children are her biggest outside interest and dominate her personal time. "But I still try to find time to spend with my friends, volunteer at church and in the community, travel (for fun), read (for fun), and go to the movies," she adds.
---
Getting to Know … Katrina Welch
Title: Vice President and Tax Director
Organization: Texas Instruments Inc.
TEI Chapter: Dallas
Education: B.S. in mathematics, University of Texas; J.D., LLM (tax), Southern Methodist University
Affiliations: TEI, American Bar Association, State Bar of Texas, Dallas Bar, Texas Federal Tax Institute, High Tech High Heels
Age: 50
Birthplace: Seattle, Washington
Achievements: Vice President of Tax at Texas Instruments; Treasurer-Elect of TEI
Hobbies: Family, friends, church, sports, travel, reading, movies