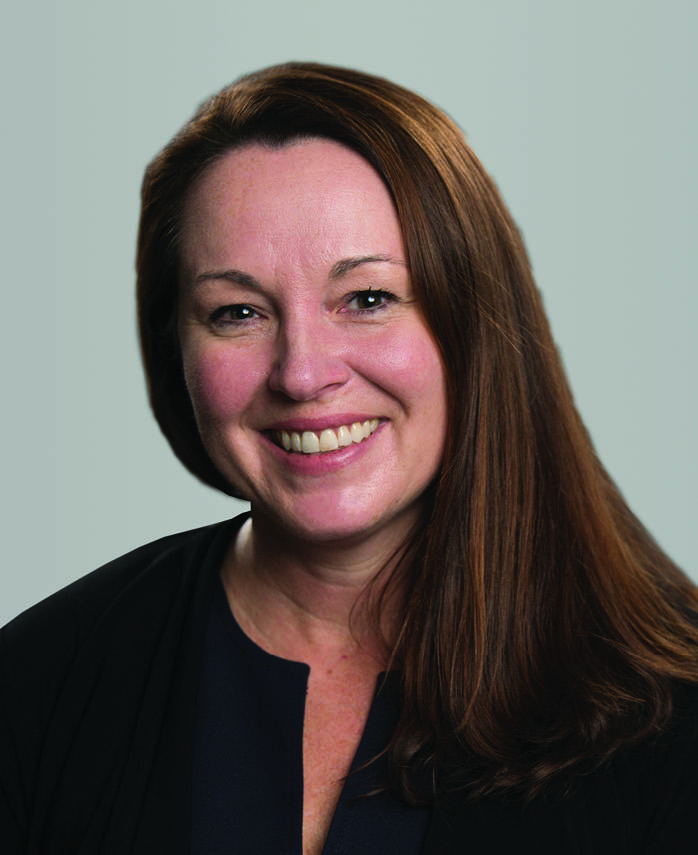 Editor's note. At the time this article was written, Quarrie was director of tax at MOD Pizza but has since started as director of tax at Dutch Bros.
When Jonnell Quarrie was taking accounting classes in college, she realized she didn't like accounting. That happens. But she did like tax, which, as she notes, is partly accounting, and she enjoyed the legal aspects of tax, so she thought it would be an interesting new choice. "I originally wanted to do accounting because I was used to moving around a lot, being a military dependent, so I wanted to always be able to easily obtain a job in a new place, and accounting seemed like something that would be logical. But then tax was just a lot more interesting," she explains.
Prior to MOD Pizza, Quarrie worked at drugstore.com, which, she says, "is a pure play online retailer" acquired by Walgreens. "I was a one-person tax department that grew to two, and then we became part of an eighty-person tax department," she says, adding, "I worked for Walgreens for five years after drugstore.com got acquired." And before that, Quarrie was in public accounting at Ernst & Young and PwC.
The Appeal of MOD Pizza
What attracted her to MOD Pizza? "The CFO that hired me at drugstore.com was the CFO at MOD Pizza, so he found me. I liked the change of industry. It's still retail, but in the food service industry and for a company that was growing rapidly and that had a lot of promise. They were pre-IPO, and they're still pre-IPO six years later. It was more getting in on the ground floor and being at a midsize company where you can make a bigger impact," she explains.
Concerning the most interesting tax issue she worked on at MOD Pizza, she notes that MOD is a partnership with a very complicated equity structure. "Every person that comes across our equity structure says it's the most complicated structure they've ever seen," she says. "We've done two rounds of financing that were very involved, so being part of those and modeling for the impact has been rewarding. My favorite part of my career at MOD, though, is the tax department I built. I have a great team that is very proactive and reliable and that continually improves our processes and documentation. I feel like MOD tax is in the right place and has grown to be able to operate on their own and be successful."
The Move to Dutch Bros
Quarrie notes that Dutch Bros, a drive-through retail coffee chain that she recently joined as director of tax, is in a very similar industry. "They've already gone public, and they are still growing very quickly. MOD's has slowed down their growth, and Dutch Bros is growing at about 100 stores a year, so they're in a fast-paced expansion mode. They're already in a public environment, so I am getting back to my roots of doing provision work. And I have the opportunity to be head of tax. I'm their first tax hire, so I am able to build and grow the department," she explains.
The Importance of TEI
Quarrie is bullish on TEI. She belongs to the Seattle Chapter and has served as treasurer, secretary, vice president, and finally chapter president. "I've been chapter rep and RVP [regional vice president] as well," she says. "When I started with the Seattle TEI chapter, we had forty to sixty people coming to each of our meetings. We would notice and watch who was attending, and I wondered, 'How come this company's not coming?' Then you look at your distribution list and you realize they're not on the distribution list. And it's like, 'If you don't invite them, of course they're not going to attend.' It's a pretty small community in tax anyway, but especially the Seattle tax community, so we'd reach out to people and invite them. We were also strategic with companies that weren't active in TEI, as we invited them to be on the board so that they would participate in the organization, realize the benefits, and then have more of their people attend. We also noticed a few things, like two-hour meetings—nobody wanted to sit through traffic or drive anywhere to have a two-hour meeting in Seattle.
"So, we stopped doing two-hour meetings. People that attend our meetings generally don't like doing morning meetings. We changed the meeting format to either having all-day meetings or half-day afternoon meetings, which also drove up attendance. The Seattle Chapter is known for having really good food. I don't think people come for the content—I think they come more for the food! We initially had everyone go through the buffet, which included dessert, and then people would be in a food coma for the first hour of the session. So, we changed the dessert to being at the first break. We always have the presenting firm sponsor wine and beer at the end of the event, and people would leave before the end of the meeting, because people in Seattle don't like to sit in traffic. Watching our attendees, we decided to change it up and start having our beer and wine break at our last break before the end of the session, so for the last hour, hour and a half of our meetings you can drink beer and wine while earning your CPE. I think all of these changes together increased how people enjoyed coming to the meetings and attending. We now have about 150 to 180 people on average that come to our meetings."
According to Quarrie, "TEI has been a great organization for networking with other tax professionals and meeting people. If I have an issue and I know somebody else has had it, I can reach out to them and ask for their insight. I love the discussion communities where you can post a question and have colleagues answer and share their experiences or who they use for professional resources, or just industry knowledge. I do like the CTO series that TEI started recently—the meetings cover relevant topics on what we should know as heads of tax, what we should be sharing with our leaders and with our teams, and relevant current events."
When not immersed in tax issues, Quarrie likes to travel and do half marathons. It's a serious hobby: "I've completed eighty-six half marathons and fourteen full marathons and have a wall of medals from all the runs I have done. I use the runs as an excuse to travel. I was in D.C. this last weekend and did the Rock 'n' Roll half marathon when I was there. And I'll be in Tennessee next month for theirs. Last year I went to North Africa and Italy for different trips. This year I'm going to Budapest and Stuttgart for Oktoberfest."