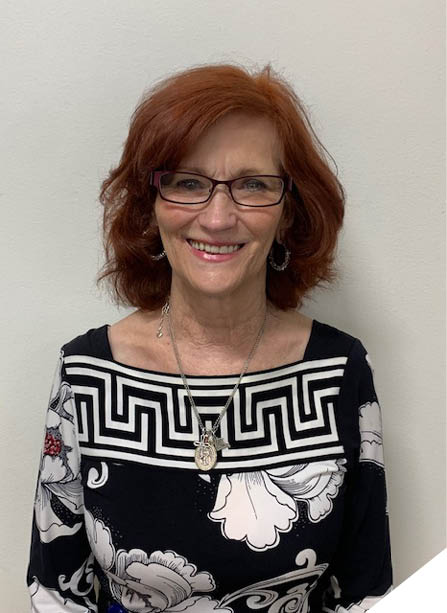 Janet Rudnicki, who took over as president of the Houston Chapter mid-pandemic, is rightly proud of several of the chapter's recent accomplishments and future plans, including its relaunching of the Houston Tax School. "We held three in-person schools during my 2021–2022 presidency, in October 2021, March 2022, and May 2022," she says. "Our attendance increased with each school from 500 to 800 to 1,000. We also held a year-end Mardi Gras party to celebrate our success."
There's more on the horizon. Rudnicki says the chapter is planning its eighth annual Global International Tax Symposium, scheduled for November 17. That symposium is a joint program involving TEI's Houston Chapter, Baker McKenzie, and KPMG. The chapter is already planning the next Houston Tax School for February and May 2023, she notes.
What advice does Rudnicki have for other chapter leaders? "Try to stay relevant to your chapter membership both in types of programs to provide and [in] the method of delivery," she says. "While virtual programs help to provide the education and training that are a primary mission of TEI, we also need to make sure we provide networking opportunities for members to meet and interact with each other. These are the opportunities that produce the future leadership for the chapter and the national organization."
Rudnicki, director of income tax controversy and special projects at Service Corporation International (SCI), became interested in tax with her first tax class at the University of Oklahoma. "Coming out of college, I went to work for Halliburton Company in Duncan, Oklahoma, in the tax department and have been in tax ever since," she explains.
The Halliburton Experience
Rudnicki says she learned some valuable lessons from her previous employment at Halliburton, the energy services giant: "to stay flexible and involved and encourage others to get involved. My first VP of tax with Halliburton, Jack Skinner, who is a past Institute president, supported and encouraged membership in TEI but also insisted that you be involved as well. I think it is involvement which helps someone form a passion for their profession."
The SCI Experience
Rudnicki was drawn to SCI, a provider of funeral goods and services and the owner of 1,500 funeral homes and 400 cemeteries, by a variety of factors, including, she says, "the opportunity to learn a different line of business with different tax issues such as differences in revenue recognition that are present in the death care business. SCI is a great place to work. The nature of the death care business promotes an environment of caring people."
The TEI Experience
As for TEI, she says, "Over the years, it has been my source of career development and growth as well as a source of my friends. When considering all of my friendships and relationships outside of my immediate family, they all come from my involvement with TEI, both at the local and national level. They are friendships that I will long treasure. It has also instilled in me a passion for education for the profession. That is how we grow and contribute to the development of good tax policy [at] the federal, international, and state and local levels."
Her greatest accomplishment? "I don't know what my greatest accomplishment is," she says modestly. "Through the grace of God, I have been very lucky in my career and been able to do what I love. I have worked with great people in all of my places of employment, from Halliburton with Jack Skinner to Cooper Industries with Dan Leightman to SCI and working with the vice president, Sarah Adams. They have all been very supportive of my involvement in TEI and my passion for education for the profession."
When not immersed in tax issues, she enjoys spending time with her daughter, Adrienne, and her grandsons, Colin and Andrew, who live in Frisco, Texas.