TEI's Annual Meeting on August 8 included the swearing in of the Institute's 2017–2018 officers and the transition to the new Executive Committee. Robert Howren is the new international president; James Silvestri, senior vice president; Katrina Welch, secretary; and James Kennedy, treasurer. The remaining members of the Executive Committee are:
Colleen Brown (Salt Lake City)
Kathy Castillo (Detroit)
Dave Gillman (Wisconsin)
Rita Makaris (Chicago)
Lluís M. Fargas Mas (EMEA)
Louis Mestier (Austin)
Mitch Trager (Atlanta)
---
TEI's 2017–2018 Presidential Goals: 'Getting Connected, Staying Engaged, & Having Fun'
As discussed in the President's Letter, we have set aggressive goals for this year. If you are interested in participating in any of the working groups, please contact the appropriate Executive Committee member.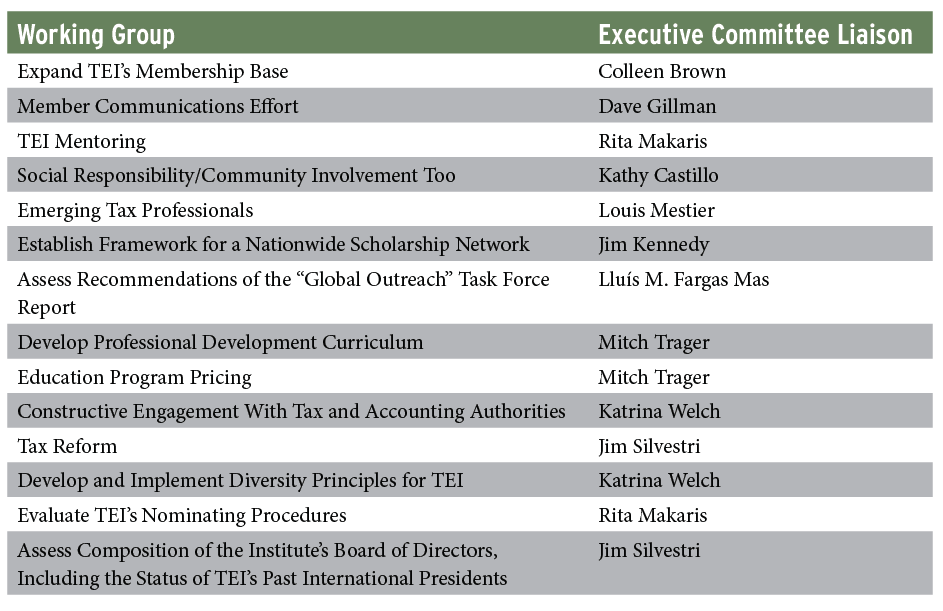 2017–2018 Technical Committee and Task Force Chairs
TEI's technical committees and task forces have already begun their work for the 2017–2018 year, including session planning for the Annual Conference, working on advocacy initiatives, and more. If you are interested in joining a committee or task force, contact the chair listed here.