At TEI's Annual Meeting of Members on August 9, the 2016–17 international president was sworn in, and the transition to the new Executive Committee took place. Janice Lucchesi is the new international president; Robert Howren, senior vice president; James Silvestri, secretary; and Katrina Welch, treasurer. The remaining Executive Committee members are:
Alex Koelbl (EMEA)
Rita Makaris (Chicago)
Louis Mestier (Austin)
Jonnell Quarrie (Seattle)
Steve Perron (Montreal)
Marcus Shore (Carolinas)
Peter Waterstreet (Silicon Valley)
TEI's 2016-17 Goals – Staying Nimble With Change
As discussed in the President's Letter, we have set ambitious goals for this year. If you are interested in participating in any of the working groups, please contact the appropriate Executive Committee member.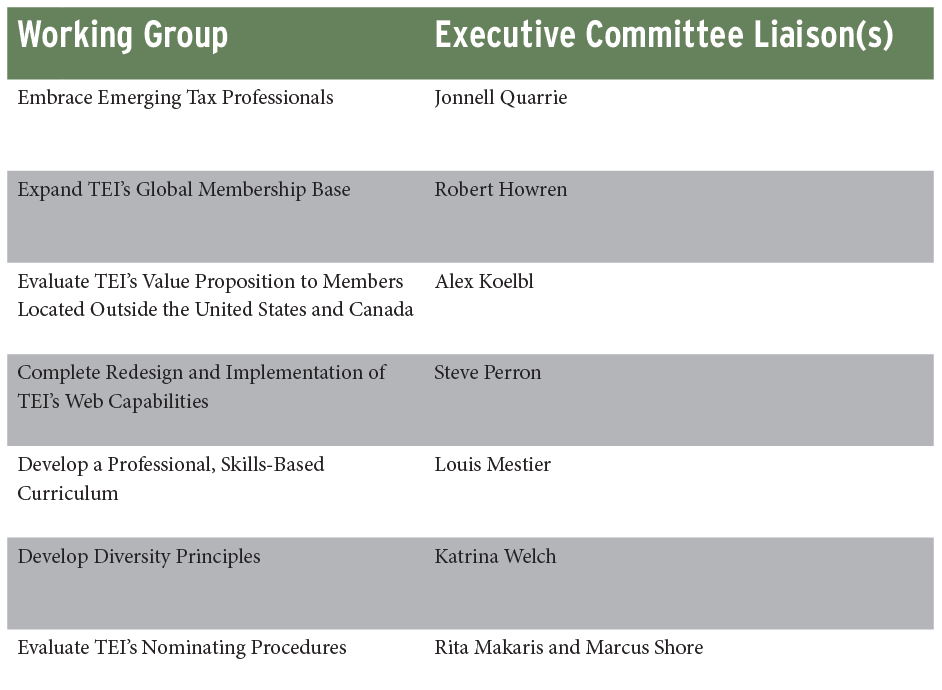 2016-17 Technical Committee and Task Force Chairs
TEI's technical committees and task forces have already begun their work for the 2016–17 year, including session planning for the Annual Conference, working on advocacy initiatives, and more. If you are interested in joining a committee or task force, contact the chair listed here.