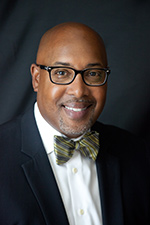 Wayne Monfries views himself as a translator, not of foreign languages, but of the sometimes differing vocabularies and nuances spoken or written by those who work in the world of corporate tax and by those who ply their trade in various corporate operations or on the consulting side of business.
For Monfries, as vice president and chief tax officer at Nike Inc., "translating" is an important and sometimes challenging responsibility. "The lack of understanding regarding the mechanics of corporate taxation and its impact on business results calls out for translation. As tax professionals, we play an important role in educating others about the corporate tax system and tracking and managing changes and impacts as they evolve," he explains. "While some believe we simply need to multiply profit times a tax rate to come up with a tax number, this is where our profession can really serve as a tax educator across organizations today."
Right now, he says, the most interesting part of his job is working on corporate tax reform, which clearly is relevant to both the operational and the tax side of Nike and which should not, if all goes well, get lost in translation. "Dealing with tax reform policy and regulation brings together everything we do—tax accounting, tax compliance, cash repatriation planning, and tax audit management—so we're designing a tax system that works for many different stakeholders," he explains.
High School Roots
Monfries' interest in tax began in high school. "I loved mathematics and working with numbers, so tax and accounting were a natural fit from a career perspective. I used to hear about various celebrities who wound up in financial trouble or worse due to tax issues," Monfries notes. When faced with what to choose for a career day for one of his high school classes, he selected tax and financial planning. (Can you picture a display table with a 10-key and ledger book?) "More research on the profession reinforced how important it is to have knowledge about things that significantly impact your life. Taxes is one of those areas where many have a lack of understanding, and I felt I could apply my passion and my ability to help educate others," Monfries explains.
Transfer Pricing Rules
The most problematic tax-law issue Monfries has encountered in his career involves the recent challenges brought about by OECD's BEPS project and the UK's Diverted Profits Tax to existing transfer pricing rules. However, Monfries adds, "many of these proposals don't add up. We believe in systems that are equitable and grounded in economics rather than systems that don't reflect the economic value of a corporation's operating structure."
Prior to coming to Nike, Monfries had a rewarding experience working at the Mars Corp., where, yes, he had access to free candy all day long. "But seriously, with Mars I worked in all areas of corporate tax—federal, state and local, international, audit, compliance, and planning. My experiences there rounded me into a complete corporate tax professional," he says. The opportunity to work overseas as the regional tax director for Europe, the Middle East, and Africa, changed his professional career; otherwise, he would not have had to opportunity to come to Nike and become the chief tax officer.
The Value of TEI
Monfries has been extremely involved with TEI and is truly appreciative of the institute's networking capabilities. "Whether it is with private industry tax professionals, legal and accounting consultants, or government officials, TEI affords its members the opportunity to network with like-minded professionals. Through educational programs, sharing of best practices, or simply comparing experiences, the networking opportunities provided by TEI allow us to become better tax professionals," he says.
In addition, he notes, TEI is well suited to engage emerging tax professionals because of the networking and educational opportunities that it already offers. The best way to gain traction with this group of professionals will be to better understand what drives them and then to design programs that align with those values, according to Monfries. "If we all think about what was important to us when we began our careers in tax, we can take those ideas to provide valuable experiences for the emerging tax professional. For me, it was just finding a group of peers who were at the same stage of their careers, looking for people to bounce ideas off of who could empathize with the day-to-day challenges of being a young tax professional in the corporate world," he says. "TEI has a great group of professionals, led by Kristine Rogers and Emily Whittenburg, driving this effort, and I look forward to working closely with them in developing plans to engage emerging tax professionals using the TEI brand."
'Lift as We Climb'
Professionally, Monfries is proud of what he and his colleagues have accomplished at Nike, "being seen as a value-added function whose input is sought out early in transaction planning." As many corporate tax professionals know, he says, "achieving that status in the corporate environment is often challenging. I am also particularly proud of the many young professionals I have mentored and the many who still seek my input regarding their career progression. I think as corporate leaders, we have an obligation to 'lift as we climb' (a reference to the motto used by the National Association of Black Accountants)."
"Working at Nike, we often have the opportunity to meet athletes. Here, we consider them our teammates. I have been fortunate to meet Michael [Jordan] in passing, on campus. It was brief, but, in person, he is friendly and really tall." —Wayne Monfries
On a personal level, Monfries says his key accomplishment is raising his two daughters, Sydney and Caitlyn, to become "great, caring people." When not tackling BEPS issues or corporate tax reform, Monfries often heads for the links. "I like to play golf, a lot of bad golf, but how bad can a day of golf really be? I also have gotten back into circuit training. It's a great workout, and working out allows me to also enjoy my other hobbies, which include food and wine."
Another sport—basketball—also has played an important part in Monfries' life. He worked for Coach John Thompson Jr. during the 1988 U.S. Olympics' basketball team trials, which were held at Georgetown University. "Watching him, as a basketball coach, teaching these great ball players about life, was an experience that really shaped my approach to coaching, mentoring, and leadership throughout my career. There is always something bigger than whatever issue you are dealing with in a given moment, and how you react in that moment will always have a larger impact on your life," he says.
Of course, no interview with Nike's Monfries would be complete without asking about another well-known basketball icon, No. 23, Michael Jordan—considered by many to be the greatest basketball player of all time (no tweets from LeBron fans, please). "Working at Nike, we often have the opportunity to meet athletes. Here, they are truly our teammates," Monfries says. "I have been fortunate to meet Michael, in passing, on campus. It was brief, but, in person, he is friendly and very tall. As a Knicks fan, I did not root for Michael and the Bulls. I was always pulling for my Knicks and fellow Georgetown Hoya, Patrick Ewing."
---
Getting to Know … Wayne Monfries
Title: Vice President/Chief Tax Officer
Organization: Nike Inc.
TEI Chapter: Portland, Oregon
Education: Georgetown University, Washington, D.C.
Affiliations: Tax Executives Institute, AICPA, National Association of Black Accountants
Age: 48
Birthplace: Brooklyn, New York
---
Wayne Monfries' TEI Résumé
EMEA Chapter: 1999–2004
Chapter Representative 2002–04
Chapter Board/Vice President 2004
New Jersey Chapter: 2004–07
Chapter Board/Treasurer 2005–06
Federal Tax Committee Chair 2005–06
Chapter Board/Secretary 2006–07
Chapter Board/First Vice President 2007
Portland Chapter: 2007–present
Chapter Board 2009–10
Chapter Board/Treasurer 2010–11
Chapter Board/Secretary 2011–12
Chapter Board/Vice President 2012–13
Chapter Board/President 2013–14
Chapter Representative 2013–present
TEI International: 1999–present
Executive Committee 2015–16
Board of Directors 2002–04, 2013–present
Membership Committee Member 2003–07
Membership Committee Chair 2007–08
U.S. International Tax Committee Vice Chair 2004–06, 2009–11
Tax Reform Task Force Member 2010–present
Membership Structure Task Force 2013–14