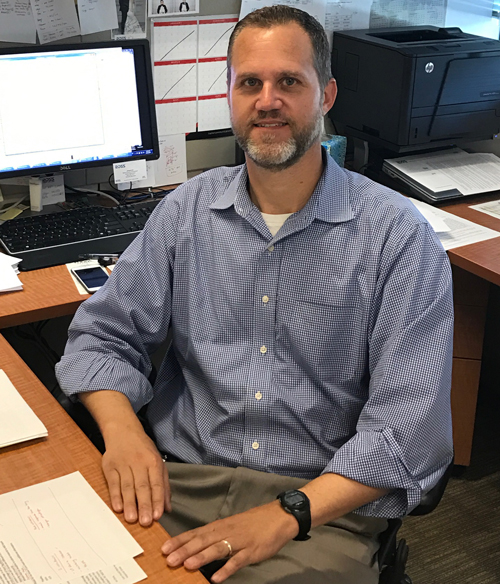 It's almost axiomatic that a great teacher can make a major difference in your career, whether your field is athletics, entertainment, technology, or, yes, even tax.
That certainly has been true for Stephen Dunphy, vice president, tax operations, at Ross Stores Inc. in the Silicon Valley. Dunphy earned his undergraduate degree in business administration, with a concentration in accounting, from California State University, East Bay (CSUEB). "CSUEB is known for its accounting program and required students to enroll in an individual income tax course. My professor, Kathleen 'Kitty' Wright, taught the individual income tax course in which she engaged her students through her real-world examples gained from her experiences at KPMG and Citibank," Dunphy says. "Professor Wright was gifted with an ability to tell a story and would introduce the tax law and then relate it to her previous experience with the Citibank executive team or discussions with her financial auditors and tax examiners." For Dunphy, Wright was pivotal in his career because, simply put, she made tax exciting, which is sometimes a difficult task.
A Passion for Accounting
Dunphy finds tax accounting intriguing, calling it a "passion." He enjoys the debits, credits, and T-accounts just as much as taxation itself. "There is a lot of uncertainty in taxes, which makes the tax accounting interesting," Dunphy notes.
That passion for accounting isn't dimmed even when Dunphy runs into problematic tax problems in his work. As TEI members can relate to, when a new tax law is enacted, it must be analyzed and its direct and indirect tax effects accounted for. According to Dunphy, while the direct tax impacts are usually straightforward, understanding and tracing all the indirect tax effects can be quite difficult. "The danger of not recognizing all the indirect tax effects from a change in tax law could lead to a misstatement of taxes in the financials. Given the risk of having a misstatement and quite possibly an internal control failure is why this is the most problematic area of tax and leads to sleepless nights," he explains.
The Ross Rewards
Working for Ross has proven particularly rewarding, Dunphy says. A TEI connection was instrumental in Dunphy's finding his way to the California-based company, he explains: "Eric Johnson is the president of the Silicon Valley Chapter and incoming regional vice president at TEI. I met Eric through TEI when he was at Intel and I was at Cisco Systems. Our relationship was fostered through participating in the financial reporting roundtables hosted by the Silicon Valley Chapter and attending the annual financial reporting seminars held by TEI. When Eric needed to build his tax team at Ross Stores, he handpicked his tax department. He assembled a great group of experienced tax professionals who he had previously built relationships with through TEI and selected individuals who enjoy working together as a team. Working with these great tax folks is the most rewarding part of working at Ross Stores (as rewarding as the treasure hunt experienced at Ross Dress for Less)."
FIN 48 and Cisco Systems
Dunphy has accomplished much in his career, but as his high point he cites the adoption of FIN 48, Accounting for Uncertainty in Income Taxes, at Cisco Systems in 2006. "Cisco Systems was known as having one of the best tax departments in the Bay Area, and their business was complex. The process of adopting FIN 48 took more than a year and involved the entire global tax team along with assistance from EY. This project helped me appreciate the need for a solid project manager and teamwork. It serves as a great example of a cross-functional success story," Dunphy explains.
As an emerging leader, Dunphy knows the importance of involving younger tax professionals at TEI. "The Silicon Valley Chapter engages its younger tax professionals by hosting quarterly roundtables and semiannual social events. The quarterly roundtables focus on emerging tax matters while the social events focus on the membership and recognize past presidents, officers, and directors while building professional relationships across generations," he notes. Dunphy is secretary of the Silicon Valley Chapter and incoming chair of TEI's financial reporting committee.
Getting a "Bug" About Something
It's not all debits and credits for Dunphy. His hobby might be considered a niche one, but, as with accounting, his engine is really revved up for it because (wait for it) he loves to refurbish vintage Volkswagen cars. "I recently restored a 1957 oval-window Bug which was sold to a collector," he says.