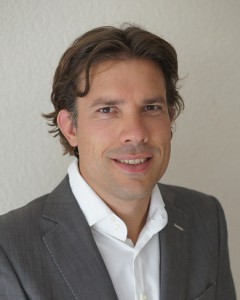 Being a tax professional has its ups and downs, as anyone reading this article surely knows. But when it comes to managing the highs and lows of corporate tax practice, Ralf Thelosen should be well-prepared.
Having cycled Alpenbrevet in Switzerland, which includes three of the most famous passes in the Alps and approximates 400 vertical meters, the vagaries of corporate practice might seem like a bike ride in the park, so to speak, for Thelosen, who is tax counsel at an international financial firm.
Thelosen started his career at Andersen (in the Netherlands), which at the time was one of the Big Five accounting firms, but has since merged with Deloitte. At Andersen, he became acquainted with tax compliance and the more commercial/consultant side of the tax profession. However, says Thelosen, after a couple of years, he wanted to develop the technical/legal side of the profession, so he joined Baker & McKenzie.
"It is vibrant and exciting to be part of this [BEPS] development, perhaps the most important one of the last twenty years." —Ralf Thelosen 
"Although I enjoyed my jobs at the accounting and law firms, enormously I felt something was missing. As a tax consultant you never really see the entire cycle from start to finish of a project, so I moved across from consultancy to the corporate world to find this missing piece of the puzzle. And I am glad I did!" he explains.
Never a Dull Moment
There is no such thing as a typical day at a major financial services company, according to Thelosen. "The last couple of years, a wave of new legislation has been enacted pertaining to financial services and financial service companies, and we haven't seen the end of that yet. The Foreign Account Tax Compliance Act (FATCA), the Common Reporting Standard (CRS), and the changes to the Qualified Intermediary (QI) regime are of particular importance to the firm and its clients. And then there is, of course, the Organisation for Economic Co-operation and Development (OECD) base erosion and profit shifting (BEPS) project and the European Union (EU) Tax Transparency Package," Thelosen explains.
Just keeping up with these developments is a challenge in itself for a small tax team, says Thelosen. "But at our firm, we are looking at BEPS proactively, not only to determine the consequences for our own structure but also if and where we can help our clients in complying with BEPS/EU rules," he says. The bottom line, according to Thelosen: "It is vibrant and exciting to be part of this [BEPS] development, perhaps the most important one of the last twenty years, and bringing these often technical discussions in line with our corporate strategy and objectives. Last but not least, it was motivating to present this analysis in language that is understood by our colleagues in the business teams, operations, finance, and risk, but also clients, regulators, and auditors."
The most exciting part of working at an international firm, says Thelosen, is that the company provides great opportunities to anyone with a can-do mentality. "For example, I am responsible for the creation of the tax control framework of one of our divisions. It does not have a sexy image, but I found it was actually exciting, as it means that you need to understand what tax risks mean for stakeholders in all layers of the corporate organization," he says. "The outcome was often surprising but made sense in most cases. More importantly, it helped me enormously to look beyond tax and to facilitate business to meet their goals."
An Asian Experience
Thelosen also cites his assignment to the Singapore office for almost three years as a game-changer. "It was a great learning experience to meet so many people from different cultural backgrounds and see how tax is approached on another continent. It truly forces you to come out of your comfort zones and engage with the local staff and authorities with a different mindset and attitude," he says.
Thelosen's biggest challenge: Not just explaining tax but describing how it fits in the bigger picture, which is an integral part of corporate responsibility these days. This change has been triggered by public debate, media, and governments, according to Thelosen. "I believe tax professionals should engage in this debate. This requires an ability to discuss and explain not in abstract terms but in simple terms, so it is understandable for all. It is a huge challenge, as such discussion probably is outside the comfort zone of many tax professionals, but nevertheless required," he explains.
Thelosen will be joining TEI's Emerging Tax Professionals Subcommittee and is looking forward to working with the other delegates on this "exciting initiative."
Part of the assignment for the Emerging Tax Professionals Subcommittee is to identify and engage emerging in-house tax professionals across the globe to ensure that TEI continues to have a vibrant and engaged membership for years to come. Thelosen will be helping to lead this initiative in the Europe, Middle East, and Africa geographic area and is already working on some ideas to get the initiative launched in the coming months. He encourages anyone interested to contact him and join in on this exciting opportunity.
It should come as no surprise to anyone who knows Thelosen that he enjoys endurance sports, such as cycling and running. "In the end, it's a mental game," he says. Much like corporate tax practice.
---
Name: Ralf Thelosen
Title: Head of Tax
Prior Company: Baker & McKenzie
Education: University of Leiden and University of Groningen (both in the Netherlands); Universitat de Valencia (Spain)
Birthplace: Boxmeer, the Netherlands
Age: 38
Key Achievements: Thesis submitted by University of Groningen to Dutch Treasury Department to compete for Best Tax Law Thesis of the Year
Hobbies: Running, cycling, skiing
One Interesting Tidbit: Has lived and worked in four different countries (the Netherlands, Spain, Switzerland, and Singapore)