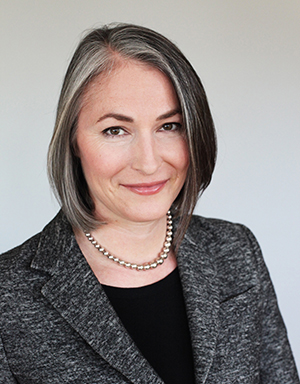 For many people, Costco is their favorite store. For Michell Rodriguez, it's her favorite (and current) employer, and she appreciates working there as much as if not more than customers enjoy shopping there.
Here's how Rodriguez, director of corporate tax, describes working at Costco: "I work for and with really great people. My direct boss I have had for the fifteen years I have been here has been a mentor to me and taught me a lot. We have had spirited technical disagreements, and that is the enjoyable part—that we can disagree in a friendly way. I also have some pretty great staff, and it is fun to be more in the teaching role now."
In addition, Rodriguez notes, she has had the opportunity to work in all areas of income tax—starting in international tax and then moving to the domestic side and now having responsibility for all of income tax. "This includes compliance, audits, provision, planning. Really, all facets of income tax. This has allowed me to really get to know the company I work for and to keep me engaged and interested over the years. A couple of years ago I was also given responsibility for property tax and unclaimed property as well, so that keeps me learning," she explains.
While in college, Rodriguez decided that tax was a lot more interesting than accounting and began to focus on tax for her master's degree. She has never looked back.
Today, she is particularly interested in tax reform, as well as state and local tax issues. "State laws are continually changing, and no two states are alike, so it keeps me on my toes. It's complex and nuanced, and there are a lot of gray areas," she notes.
From a general perspective, she says, the issue of how states and their auditors interpret their respective state tax laws is problematic and often frustrating. "There are a few states, which I won't name, that interpret the law in the way that is most profitable to them," she explains.
The Repricing Issue
Rodriguez's greatest accomplishment: "About ten years ago Costco Wholesale had to reprice multiple years of stock option grants, because there was imprecision with the appropriate measurement dates for certain grants. Working with financial reporting I helped compute the correct amount per option and reviewed their calculations for reasonableness. This required many multiple iterations of calculations. There were many complex GAAP and tax issues with respect to repricing adjustments and calculating the correct 'payback' amount for each employee and the correct number of shares to be repriced per grant. All of this information had to be incorporated into the calculation of the tax deferreds and financial statement disclosures. The successful completion of this project made me very visible to the financial reporting, financial planning, and legal departments, as they relied on all of the data I provided."
The TEI Experience
Rodriguez also appreciates her association with TEI: "The people I have met through TEI have led to wonderful friendships," she says. "Networking at a local and national level and finding my peers at other companies has provided significant opportunities for benchmarking and discussing issues and initiatives. The members of TEI are a really great resource. Being a part of chapter leadership and participating on TEI committees has also been very rewarding."
It's important for TEI to engage younger tax professionals, Rodriguez says, and there are a variety of ways to go about it, including providing technical and nontechnical content that is relevant to where professionals are in their careers and providing them with networking opportunities. "I think the local chapters need to be more engaging to the younger tax professionals, because oftentimes their only connection to TEI is at the local level. Many of the younger professionals are not able to attend the national meetings because of corporate budgets or even corporate culture, so I think TEI needs to do more at the local level," she adds.
When not dealing with tax issues, Rodriguez enjoys working out (boot camp, barre, and yoga); food, wine, and cooking; reading, traveling, and biking; skiing with family.
Oh, and one more thing: in 1993, she starred in a Def Leppard video ("Tonight"). Really.