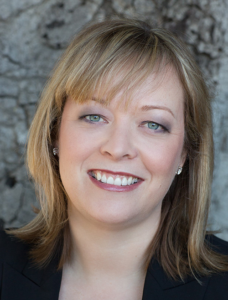 Kristen Bauer Proschold calls herself an "accidental tax practitioner." Here's what she means. "I may not have joined the tax profession were it not for a law firm recruiter telling me to 'keep an open mind,'" she says. "When I was interviewing for summer associate positions, one of the open positions was joining a tax practice. I hesitated, because I had been focusing on general litigation in law school at the time and (like many outside the industry) thought it was limited to preparing tax returns. I interviewed with two tax controversy specialists who spoke with such enthusiasm for what they did that I was swept in. By the end of the summer, I thought maybe there could be a place for me in tax. I hurried to take all of the tax classes I could during my third year of law school."
Always seeking to expand her tax and accounting knowledge, and after six years of legal practice, she completed the coursework needed to earn her CPA license. Proschold is now the director and managing tax counsel at Intuitive Surgical, the maker of da Vinci robotic surgery systems based in Sunnyvale, California. She says that one of the most interesting aspects of corporate tax practice is harmonizing technical tax provisions from different countries with the realities of doing business in a global, and increasingly transparent, environment. "We have to think not only steps ahead," she explains, "but also across many different city, state, and international borders."
Proschold lists several lessons learned from her employment prior to going in-house:
how to bring technical tax expertise to generate business-focused solutions;
how to manage multidisciplinary teams with diverse interests toward a common goal;
how to see, hear, and reconcile alternative points of view and policy considerations to recommend solutions; and
how to balance thinking critically against responding quickly and pragmatically.
Impact of the Tax Cuts and Jobs Act
All that experience and learning has enabled Proschold to deal with the impact of the most important legislation affecting tax professionals in more than three decades—the Tax Cuts and Jobs Act (TCJA). "The TCJA is a significant step toward making the United States more competitive globally for investment and business growth," she says. "While it seeks to level that playing field for multinationals, complexity for all facets of a company's tax function remains a significant resource and analytical challenge. Engagement by Treasury and the Internal Revenue Service with the TEI community as these issues continue to evolve has been positive. Everyone's collective efforts—whether it [is] industry, the government, or the service providers—to identify issues and drive thoughtful discussion has been encouraging."
Proschold has written dozens of articles and a book and has spoken at numerous events. Each medium presents the opportunity to reach a different audience, she explains. "Engaging with an audience in real time is the most fun for me, and historically I have seen that more directly through speaking on panels and in live events. That is changing. Digital channels bring together colleagues across the world like never before. I look forward to seeing how TEI continues to evolve how it reaches its members and enables new communities through digital channels, bringing new engagement and different points of view from those not always able to attend live events."
What does Proschold regard as her greatest accomplishment? "Being able to pay it forward. I have had the privilege of having strong mentors and advocates for me during my career. I continually try to offer the same guidance, mentorship, and advocacy for others rising through the ranks in our profession. It is thrilling to see others develop into capable, confident tax practitioners, able to think critically and deftly navigate stormy seas."
"The TEI community provides an available network for women to support each other as we champion our advancement into executive positions and the C-suite."
—Kristen Bauer Proschold
TEI's Influence
TEI has played an important part in Proschold's career. "TEI has provided me with the opportunity to continue to drive diversity and inclusion initiatives in our industry. The TEI community provides an available network for women to support each other as we champion our advancement into executive positions and the C-suite. It has enabled me to find a group of like-minded tax professionals interested in driving change to see more gender- and culturally diverse tax professionals in leadership positions, whether in-house or on client service teams. I am passionately engaged in these efforts and appreciate the synergy that the TEI community provides, and will continue to provide, to support these initiatives."
Recruiting and retaining emerging leaders should be a goal for TEI at all levels, according to Proschold. "We all work in an increasingly dynamic and global environment, where our time is at a premium. Many of our members are more comfortable engaging via social media than face-to-face. We should not overlook the opportunities to reach these members with our community. Leveraging digital channels shortens the time and distance for our members who are limited by competing demands on our most premium asset—time," she says.
When not immersed in tax issues, Proschold, who lives just two blocks from what is now Oracle Park, frequently goes to San Francisco Giants games. She also cheers on the Texas Longhorns ("Hook 'em Horns!"), enjoys traveling, and, urged on by another TEI member, is seriously thinking of completing (another) marathon.
Fun fact about Proschold: tax law is actually her second career. Before she went to law school, she worked in the Texas Legislature for a state representative.
Finally, Proschold has a piece of advice for her fellow tax professionals: "Never underestimate the challenges of transitioning from private practice to in-house. I have learned a lot about myself in the process."