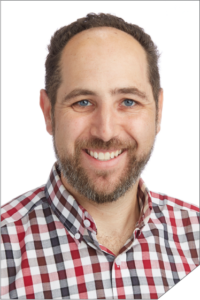 Jason Weinstein first became interested in tax when he was working after college for the governor of New Jersey. "The governor's office wanted to push through a package of tax reform. I only had tangential involvement in the whole thing, but it was my job to write the governor's briefing books, and I spent time trying to boil down a huge briefing paper on corporate taxes into a one-pager for a meeting he had. I found the briefing paper fascinating, and it made a ton of intuitive sense to me. When I got to law school, I knew I wanted to take some tax classes and see what it was like and then it took off from there," Weinstein explains.
Weinstein, now tax director, mergers and acquisitions and planning at Amazon, offers this description of working in the governor's office: "You can grab whatever work you're willing to put the time into. It was a really mission-driven environment where you make no money, work a ton, and have constant pressure and scrutiny. Sounds awful when you write it out, but when you're twenty-two and fresh out of college with a full head of steam, it's the best job in the world."
Joining Amazon in Its Early Stages
Weinstein joined Amazon almost eight years ago and says that it was a different company then. "[Amazon Web Services] was in its very early stages, and Prime delivery (at least as I remember) was just starting to reach two-day speeds for New York. It obviously wasn't a startup, but it felt like an environment that was just exploding. Someone who had also worked in government told me it was the closest they had come to that mission-driven feeling of working on a team towards big goals," Weinstein notes.
The best part of working at Amazon, he says, is the scale and import of the problems the company faces. "One of the tenets we use here," he says, "is 'Think Big,' and it is an amazing work environment to come in every day finding a new business line or new challenge that will operate at massive scale and impact."
What's the most interesting tax issue Weinstein has faced at Amazon? "I'm a tax geek, so my most interesting tax issues would be pretty boring. I've had a chance to learn the 'dual consolidated loss' rules of Section 1503(d), which are a monumental puzzle. I love staying sharp on the subchapter C rules for tax-free reorganizations. The arguments within that community of practitioners are fun to follow along with," he says.
His greatest accomplishment? "Well, if my wife, who is a litigation partner at a local law firm, and I are able to survive getting our two boys through high school and into the world as productive people, it will be that. But, until then, I think it's probably the team, environment, and processes that we've been able to create in executing transactions at Amazon."
The Value of TEI
TEI has played an important role in Weinstein's professional life. "TEI has provided me with amazing opportunities to meet colleagues and have an outlet to discuss current issues, be they technical or management," he says. "I've enjoyed being a moderator, and that has broadened my network as well as my technical skill set. (I pity those who attended the PTEP panel I moderated.) The coolest part for me of becoming really active with TEI has been the ability to participate in the policy work. The tax reform task force and the international committee have been great outlets to get into the flow of important policy work, hear ideas from other companies and practitioners, and even get to attend a meeting on Capitol Hill."
Loving the Links—and Model Railroads
When not immersed in tax issues, Weinstein loves playing golf. "There was a Wall Street Journal article years ago talking about how golf had the same characteristics that create gambling addictions. I have that. Now that I'm a Pacific Northwesterner, I also like the usual slate of activities of hiking, camping, and drinking craft beer."
There's one more hobby on Weinstein's list: model railroading. He has a large model railroad (in N scale) in his basement that his eight- and ten-year-olds make him work on during weekends. "I even own an airbrush now for painting details on six-inch-tall model buildings and regularly shop online for different types of fake grass," he says.