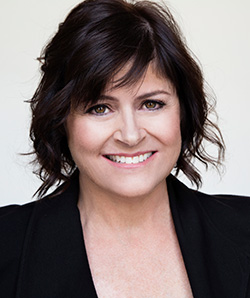 Donna Coté considers herself lucky. She's a fan of international tax and feels fortunate to work for a company that does business in more than 150 countries.
Coté, corporate vice president, global head of tax at AECOM, says she has worked on projects involving "a high percentage" of those countries. AECOM (formerly known as AECOM Technology Corporation) is a leading global infrastructure firm that designs, builds, finances, and operates projects for a wide range of clients.
Coté first became interested in entering the tax field after taking her first tax class in college (for the record, she didn't like her auditing class). She then interviewed for tax positions with large accounting firms and took a job in the tax department at KPMG's Los Angeles office, which provided her with a strong foundation for the work she does today at AECOM.
The KPMG Experience
"The KPMG experience helped me throughout my career, not only in training me and providing a technical knowledge base, but also by teaching me how to be a service provider, which is what any corporate tax department really is—providing a service to the operations of AECOM to help them run their business in a tax-efficient manner," she says. "I also have a great network of friends and meet new ones every day who have worked at KPMG."
Coté's first foray into running a tax department was at Ascent Media. "I had some great mentors there, within the finance and legal function, as well as from the tax department
at Liberty Media," she explains. (Liberty Media was the parent company of Ascent Media before Ascent went public.)
Working With 'Incredible Tax Talent'
Coté says she has had the opportunity to work with "incredible tax talent" at AECOM. "One of the most rewarding parts of my job has been getting to know the young, up-and-coming professionals and then mentoring them to succeed," she says. "The tax department at AECOM has been able to hire well-qualified and talented tax professionals. AECOM is a very large organization with a lot of opportunities for people to grow and learn different disciplines outside of the tax world. I have had the opportunity to work with many departments at AECOM—treasury, M&A, operations, etc. Having worked with all of these departments allowed me to expand my knowledge base and interact with other professionals."
What's it like working with architects and engineers? According to Coté, they're a lot like tax people: "They are smart, ask a lot of questions, are into the details and can understand tax concepts (they don't necessarily like those tax concepts, though). Engineers are very classical thinkers. We work with them daily on proposals for new projects, and I've learned so much from these interactions; gaining different perspectives is what growing professionally is all about."
Problematic Tax Issues
The biggest challenge for a tax department is how to restructure its operations when tax law changes drastically. "We have had a lot of sweeping tax-law changes around the world in the last few years, which has prompted a lot of discussion and restructuring. I am expecting these challenges to continue with U.S. tax reform lurking around the corner," she notes.
TEI's Role
Coté appreciates her association with TEI and says the organization needs to stay relevant to all tax professionals, young and old. "I fit into that second category, and I find it difficult to engage in all of the new social media ways of communication, but that is the future," she says. "Networking with tax professionals as a way to advance your career will never go away; it is how that networking will be done in the future that is changing. I don't have an answer on how networking will look in the future, but this is what we need to be thinking about."
Finally, it is clear to all who know Coté that she is a solid leader, even outside the tax arena. "I was a Girl Scout leader for nine years and loved every minute of it," she says. "I took both of my daughters' troops to San Francisco to cross the Golden Gate Bridge with more than 5,000 other Girl Scouts to signify the girls bridging from Junior Girl Scouts to Cadette Girl Scouts. It was such a fantastic experience for all."