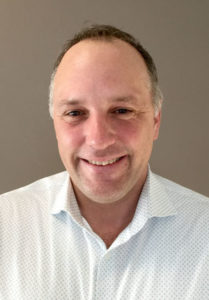 Brian Mustard was working in the audit group at KPMG in Montreal and knew that, in the end, he would not spend his career in audit or accounting.
His plan: to go to law school after obtaining his designation and completing his articles. But fate intervened. A position in the tax group at KPMG opened up, which allowed him the opportunity to get out of audits, and at the time he thought it was a good place to finish his articles before law school. As it turns out, he really liked tax and never went to law school.
All's well that ends well in Mustard's case. Now he's the senior vice president, taxation, at Bell Canada, where he leads a group of more than thirty tax professionals.
Prior to joining Bell Canada, Mustard was senior vice president, taxation, at SNC-Lavalin, and before that he was a partner for over ten years in the international corporate tax practice of KPMG. While at KPMG, he was on secondment to the Tax Policy Branch of Canada's Department of Finance from 2001 to 2003 and served as the executive director of the Advisory Panel on Canada's System of International Taxation in 2008.
A Busy Man
Mustard is the course coordinator and lead lecturer for CPA Canada's advanced international tax course and has spoken on tax issues at conferences of the International Fiscal Association, Canadian Tax Foundation, and similar organizations. He is also the course coordinator and lead lecturer for CPA Canada's tax director's course.
Wait, there's more. He also is the current president of the Canadian branch of the International Fiscal Association and a former governor of the Canadian Tax Foundation. Finally, Mustard is a member of the Tax Executives Institute's Canadian national income tax committee.
What part of tax law does Mustard find most interesting? "I really like the breadth of tax—it can be incredibly academic, but at the same time it is practical, in the sense that it affects everyone, as just about everybody needs to file a tax return," he says. "There are also so many different angles from which it is practiced—in-house corporate tax, consultant, enforcement, policy development, litigator, judge, etc.
"Ultimately," Mustard adds, "the most interesting part of tax law is finding solutions. This can be as practical as finding a solution to a corporate tax issue or developing tax policy, both of which involve analysis of numerous possibilities, weighing the advantages and disadvantages, understanding the practical effects of implementing each, and making a choice."
Non-Canadian Tax Transactions
The most difficult tax matters Mustard has dealt with are "non-Canadian corporate/tax transactions that have no Canadian equivalent that the Canadian tax system does not envisage or accommodate well and necessitates trying to find a way to structure those transactions to reach an appropriate tax result for all jurisdictions."
"I am a huge Pink Floyd fan, but will secretly listen to Carole King's Tapestry and the Carpenters on Sunday morning."
—Brian Mustard
Mustard has clearly enjoyed his tenure at Bell Canada. Most of all, he says, he likes "working with a fantastic tax team and a really impressive group of talented people in the entire organization starting with the executive leadership team and right through the legal, M&A, finance, and business unit teams."
Mustard first experienced working in-house at SNC-Lavalin, which he also obviously really enjoyed. "I was so curious about what it would be like to work for a company as opposed to a consulting firm, and the fit with SNC-Lavalin was great. SNC is a great company with great people and incredibly complicated tax issues—it was a really good experience and, absent the opportunity presenting itself at Bell, I could have seen myself there for a long time."
But he also found working for KPMG rewarding. "It was an incredible learning experience being a partner and working at the KPMG international tax practice for more than a decade. I learned so much about tax, about people, developing realistic expectations and, most of all, the lifelong friendships I made."
Encouraging Younger Tax Professionals
Mustard's advice for how TEI can engage younger tax professionals? "The broader tax community beyond your own job is incredibly interesting, rewarding, and social," he notes. "TEI offers these people an opportunity to meet so many interesting people and be involved in issues beyond what is directly on a professional's desk today. Ultimately, taking an interest in these matters will help your career and make you a better tax professional. Get involved, try it, and, in my experience, very few people ever regret it."
When not occupied by tax matters, Mustard likes cooking and hosting parties. "I really enjoy playing softball (I really miss my Expos!) and other team sports. And I certainly enjoy sharing some wine and/or beer with friends and listening to music," he adds.
What Kind of Music?
"I am a huge Pink Floyd fan, but will secretly listen to Carole King's Tapestry and the Carpenters on Sunday morning," he admits. "Love Karen Carpenter's voice! Chris Farley and David Spade in Tommy Boy listening to 'Superstar' by the Carpenters—that's me!"