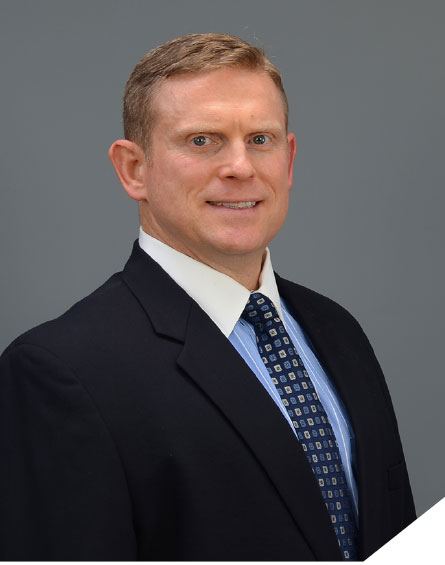 Many Nissan owners wouldn't trade their cars for any other brand. For Allen Rider, Nissan represents a lot more than just a great car: "I was attracted to work at Nissan for two reasons, the relocation of Nissan's North American headquarters to Tennessee and its products. I grew up in Tennessee and went to law school at the University of Tennessee. Moving to Franklin was like moving back home. In addition, I was already a customer before coming to Nissan. I have been driving a Nissan Titan ever since its introduction into the market," he says.
Rider, senior manager, state tax planning and research at Nissan North America Inc., has dealt with several interesting tax issues since joining Nissan, so it is hard for him to pick one particular issue as the most interesting. "However," he says, "I can definitively say that the most interesting issues always seem to emanate from how states address the taxation of subsidiaries of foreign-owned multinational corporations that operate in the United States." He adds, "My career in tax has been very interesting and rewarding, especially when dealing with issues in the area of state and local tax. There is always something new and interesting to encounter. It has never been dull."
Impact of TEI
Rider has been a TEI member since 2000 after moving into his first in-house tax position. "TEI is a great organization that has provided many opportunities for my professional and personal development. I have had the opportunity to be involved in multiple chapters over the course of my career. All have provided excellent educational and networking opportunities," he says.
His greatest accomplishment involves work-life balance. "I think my greatest accomplishment is raising two children (daughter and son, ages thirteen and ten, respectively) with my wife, while balancing my career as an in-house tax professional. It takes a lot of effort and determination, but is very satisfying and rewarding," Rider says.
The Sporting Life
When not immersed in state tax issues, Rider's biggest hobby involves sports. "My wife and I both played sports in high school, and I also played in college. Both of our children (daughter and son) currently play multiple sports. My wife and I have coached them at lower levels in basketball, football, and soccer and now enjoy watching them play on school and travel teams. It makes for some late evenings and long weekends, but is a lot of fun."
Small-Scale Farming
Rider's other main interest is small-scale farming: "We have a twenty-acre farm in southeastern Williamson County with a barn, run-in-shelters, chicken coops, and lots of four-rail corral board fencing. Our animals include cows, horses, chickens, cats and dogs. It is enjoyable, but requires some hard work at times. Our family also owns farmland in Oklahoma, but it is farmed by 'real farmers,' not 'hobby farmers' like us." (Oh, and by the way, he also raises Aberdeen Angus cattle.)