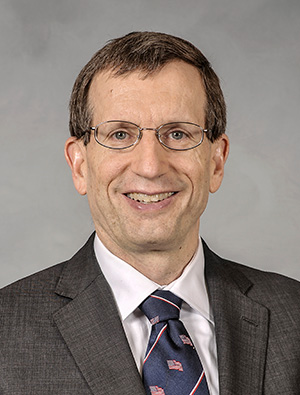 By design, there is something for everyone at a TEI Annual Conference. The reason is that TEI is committed to serving the entire in-house tax professional community and, at our conferences, we have the opportunity to deliver on that commitment. If all attendees can bring back actionable insights relevant to the day-to-day work they do and be exposed to the most current thought leadership, then we have delivered on our promise. Having just returned from Toronto and TEI's 72nd Annual Conference, I can attest that we as an organization have again delivered on our promise to the in-house professional community.
Indeed, a TEI Annual Conference is really many mini-conferences taking place under one roof, encompassing the business of the Institute, as well as advancing our education and advocacy missions, all in a friendly and engaging environment. Hopefully, those who attended left with at least one, if not multiple, new connections, colleagues, or friends. Please join me for a brief review.
The business of the Institute, that is, our structure and operations, is directed by our Executive Committee and Board of Directors. Meeting before the opening conference gavel, we discussed TEI's operations in China and the prospects for adding a new chapter in Nevada. Our Asia Chapter has been an engine for growth for the past several years, and we are encouraged that a revised operating structure capable of regulatory compliance can be achieved while at the same time enabling TEI to fulfill its mission. In addition, the prospects for welcoming TEI's 57th chapter are very strong, and we are excited about setting up shop soon in the Silver State.
At the same time, and again before the formal start of our conference, TEI's standing committees met to discuss pending advocacy initiatives, updates on key regulatory changes, and upcoming educational seminars, conferences, and schools. Past international presidents and emerging tax professionals also took the opportunity to meet and renew old acquaintances and establish new ones. We were especially honored to welcome fifteen past international presidents, including our newest honorary member, Bob McDonough (New England Chapter). To Bob and his family, and Brynne Nora, the newest member of the McDonough clan, congratulations!
And then the conference, styled "Tax Policy, Practice and Procedure at Home and Abroad," started. This year, we sought to highlight just how integrated an in-house tax professional's work and world are. Indeed, the phrase "at home and abroad" means different things to different people. Our program content was expressly designed with that diversity in mind. The broad range of content included sessions on direct and indirect tax, state and international tax, U.S. federal tax, financial reporting, controversy, technology, and corporate tax management. To be sure, there may have been a bit more of some subjects and a little less of others, but without question, we sought—and, we hope, succeeded—to enable everyone to add to his or her storehouse of knowledge.
The diversity associated with our conference was evident in many ways. TEI members from forty-six chapters came to Toronto. For more than seventy attendees, the 72nd Annual was their first TEI conference. In addition, our cadre of instructors comprised practitioners from more than thirty firms, as well as jurists, regulators, and tax administrators from Canada, the United Kingdom, the United States, and the OECD. And finally, we were honored with the support of more than forty sponsoring firms.
For me, the 72nd was my twenty-fourth national conference. And I continue to be amazed and gratified by the level of involvement, active engagement, and commitment that in-house tax professionals demonstrate. The beauty of TEI voluntarism is that every task and responsibility undertaken by one adds to the richness of the TEI experience for all.
If you want to get a window into how TEI operates and the value it brings to its members, I encourage you to come to an Institute-level conference. The next one is in Washington, D.C., in March. I hope to see you then.
Warm regards,

Robert L. Howren
TEI International President