David Gillman began his tax career at Peat Marwick, the predecessor to KPMG. "I came into their audit function and worked through that busy season," he explains.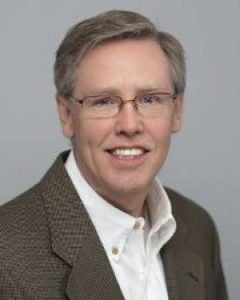 "But partway through, I was introduced to their tax option program where you could apply for and be selected to go right into tax after the calendar-year audit season and try it out for about six months. I worked on both corporate and partnership tax returns. I liked tax and opted to stay in tax."
Gillman, now vice president of tax at Telephone and Data Systems Inc., the parent company of the wireless company US Cellular and the broadband and phone line provider TDS Telecom, worked in tax at KPMG for about eight and a half years. He enjoyed his clients and hadn't necessarily planned to leave, but when a recruiter said, "If you're ever looking to leave public accounting, this opportunity might be the kind of job you'd be looking for," he thought he should at least give a listen. "That was with Medtronic, which was headquartered out of Minneapolis at the time. It was a tax planning manager job. After interviewing I thought, 'You know, this does sound really interesting, and it is something that I'd like to do.' At KPMG I had exposure to some international tax, and this role gave me a chance to focus on transfer pricing, [the] R&D tax credit, and tax strategies tied to their multi-jurisdictional footprint. So, that's what I did. I moved from KPMG to Medtronic."
He had been at Medtronic for a couple of years when his wife, having completed law school, got the opportunity to go to San Francisco to clerk for a judge in the Ninth Circuit for a year. After California, they moved to Madison, Wisconsin, where the family of Gillman's wife is from, and he chose Telephone and Data Systems as his next home. "That's how I landed where I am. I started as the income tax planning, research, and audits manager. After a few years the transaction tax team was added to my responsibilities, and I was promoted to director. A few years later the tax accounting team was added to my responsibilities, and I was promoted to assistant controller and then finally to VP of tax," he notes. He celebrated his twenty-fifth anniversary at TDS last October.
The Most Interesting Tax Issue
What is the most interesting tax issue that Gillman has worked on at TDS? "The issue was contemplating disposing of or divesting of a particular line of business," Gillman says. "We went far down the spinoff path, including submitting a ruling request from the IRS. That was a lot of work in making sure that we had set forth how we had met all of the requirements to date and what we were committed to doing if it were to be approved. Before we executed on that plan, you might call it a 'white knight' or something, but there was an alternative offer to sell this entity for stock. The decision was made—above my level, right?—to accept the stock offer. After doing so, we ended up with a large amount, value-wise, of stock in a single company. In your own personal portfolio and mine, they would say, 'Don't put all your eggs in one basket,' so the continuation transaction was, 'How could we do a monetization transaction so as to get us some cash today but not trigger a taxable gain on the sale of the stock?' We worked on that transaction over the course of four or five years. The IRS subsequently audited our monetization transaction and didn't necessarily agree on certain aspects. We were unable to prevail at the exam level, but on appeal, we ended up prevailing one hundred percent on our monetization strategy. So, the whole host of that, from soup to nuts, was probably the most interesting project I ever worked on."
A member of TEI for more than twenty-five years, Gillman is enthusiastic about the organization. "You get more out of TEI as an organization the more you put into it," he says. "I got involved in chapter leadership, served on the Wisconsin Chapter board and each of the officer levels, before starting to migrate into the institute level. I'm currently on the Federal Tax Committee. I have been on other committees during my TEI career such as Tax Reform and IRS Administrative Affairs. When Robert Howren was Institute president, I served on the Executive Committee. For me, TEI is establishing a lot of those relationships. I know at least one TEI member in every state, some who I sat next to for lunch and others who I had a beverage with. It's really created a more diverse sounding board for my company as state-specific issues arise."
His greatest accomplishment: watching those he supervised and mentored go on to successful careers. 
Enjoying the Water
When not immersed in tax issues, Gillman enjoys playing golf. He also enjoys visiting the lake cottage his parents built in northern Minnesota. "My mom was a schoolteacher; I grew up waterskiing and fishing, and I've made a very deliberate effort to make sure my boys get a taste of that. Been quite successful in that regard. We enjoy as a family spending some time up there on the water," he explains.