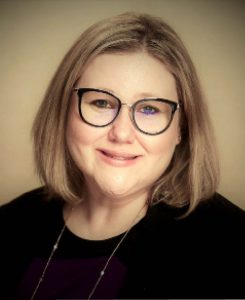 Danielle Beluch doesn't consider herself a "traditional" tax person.
Here's how she explains it: "I started my studies as a chemistry major, but when I proved to be a klutz in the lab, I knew I had to pick another industry to study. Accounting seemed to be a safe option, since accountants are needed in all businesses, no matter what the business actually does. I ended up in tax, because it was one of the two paths open in public accounting at the time—tax or audit. I chose tax, because it seemed like the less popular of the two options and I pride myself on being different. I stayed with tax because I found it interesting and liked the ability to see the whole accounting cycle in tax. I started in compliance and branched out into provision and eventually tax technology. I am process-focused and risk-centered. I also want to know the 'why' behind things in order to understand why the requirement is what it is. All of my experiences have shaped me into the tax professional I am today."
Today Beluch is director of global tax technology operations and SAP S/4HANA tax leader at the Chemours Company. She was attracted to Chemours, a chemical company recently spun off from DuPont and likewise based in Wilmington, Delaware, because she had the opportunity to establish a new tax provision group and build tax systems and tax processes to remediate a significant deficiency. What keeps her at Chemours, she says, is its focus on sustainability and its commitment to the continued growth and development of its employees. "It is also a bonus to work with a tax team full of really talented professionals," she adds.
Tax Technology Group
Beluch established the tax technology group at Chemours in 2019 and represents the tax department in the implementation of the SAP S/4HANA public cloud, a system that Chemours is codeveloping with SAP. Chemours will be the first public manufacturing company to implement the S4/HANA public cloud, she notes.
Beluch is enthusiastic about this initiative. "It's quite intriguing to be one of the first to undergo this and also to help pave the way for others to follow," she says. "This project allows me to engage in creative problem-solving and innovation, which we often don't get to experience in tax. I also get exposed to different areas of the business and processes outside of tax. This project also helps enhance my effective communication skills by working on the ability to translate quite complicated concepts into simple terms which can be universally understood."
What were the secrets to her success in this tax tech initiative? "Be comfortable with the uncomfortable," she says. "Growth happens in that uncomfortable space while navigating uncharted waters. It helps open your mind to new information and new ideas. Be willing to consider nontraditional solutions in order to modernize and automate processes. Be flexible and willing to think outside the box. Also, give yourself time. Rome wasn't built in a day."
The TEI Experience
According to Beluch, "TEI has helped me grow personally and professionally. The connections I have made through TEI have been invaluable. I have connected with many tax leaders, some of whom I may have never had access to prior to joining TEI. TEI has allowed me to grow the tax technology community within our Philadelphia Chapter and use it as a platform to share knowledge with other tax professionals experiencing similar challenges."
Beluch, the current president of the Philadelphia Chapter, also leads the tax technology committee for the chapter. Previously, she held the positions of vice president and chapter board director.
Culture of Teamwork
In terms of management philosophy, Beluch believes in promoting a strong culture of teamwork and helping to drive new initiatives forward. "I also believe it's important to support other women in tax, especially emerging professionals. I regularly partner with women in leadership to share experiences and new ideas and get advice specific to the unique challenges women can face," she says.