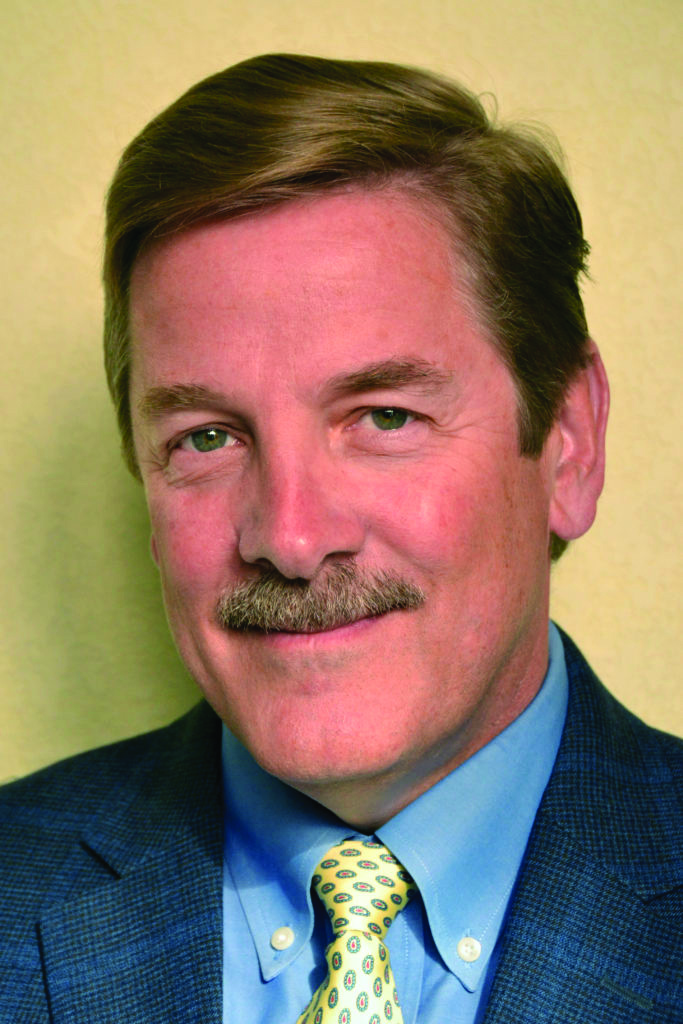 I want to take a moment to reflect on TEI's progress in the year just concluded to effectively advance the mission and goals of TEI. Without question, the Institute was challenged at every level within our organization to deliver value to our members in the face of COVID-19. How do you continue to deliver high-quality education, networking, and advocacy to members around the world when you are unable to travel or meet face-to-face due to the constraints imposed by the coronavirus?
To answer this question, we did our best to adapt, innovate, and experiment to identify ways to neutralize the disruptions caused by COVID-19 and to stay focused on the Institute's mission.
A few points to bring to your attention:
Almost on a dime, TEI transformed significant elements of its 2020 Midyear Conference into CPE-eligible educational content delivered entirely virtually. By teaming with a number of our sponsors, TEI kept its members informed and connected with their peers and the advisory community as we adjusted to the new mantra of "social distancing, mask-wearing, and handwashing." We learned a lot, did the best we could, and delivered value to members.
With a moratorium on in-person meetings, TEI and its leaders innovated to design cross-chapter and cross-regional meetings to help make virtual networking a reality. By identifying common interests and topics, TEI leadership built meetings and educational programs around those topics, using existing virtual platforms to deliver value to our members.
And finally, by the end of October, TEI designed, developed, and delivered an entirely virtual Annual Conference—its first ever. Committee chairs, TEI leaders, speakers, and staff worked collaboratively to deliver content designed specifically for the virtual medium. Sponsors hosted virtual exhibit spaces, and members engaged with one another in virtual lounges. Close coordination among technologists, members, speakers, sponsors, and staff resulted in an outstanding conference experience for our nearly 800 participants. We innovated to create a positive educational experience for our members—something that they have come to expect for over three quarters of a century, whether in the middle of a pandemic or not. Although it was not the greatly anticipated 75th Anniversary celebration in New York City we had long planned for, it was a singular accomplishment.
Following the Annual Conference, we solicited feedback from many attendees, moderators, committee chairs, and sponsors to determine how we can make our virtual 2021 Midyear Conference even better. We now have a working playbook to use—and adapt for future use, as circumstances require. These lessons learned are vital, as we reformulate TEI's keystone meetings, seminars, and courses to be successful in the virtual environment over the coming years.
At the same time, we proceed apace with developing our strategic plan, through the progress of our various work streams. These efforts have already yielded changes in the way TEI operates—with more to come. Specifically, the work streams have identified several opportunities to improve and streamline TEI's operations in order to provide more targeted support for our members.
Finally, we expressed our thanks to Executive Director Eli Dicker for his fifteen years of dedicated service to TEI. As was noted in resolutions unanimously adopted by the Executive Committee and the Board of Directors, we commended Eli for his service and dedication to the Institute and for the critical role he played in leading TEI. We wish him well and will miss him.
At the same time, we worked closely with Institute leadership to implement an effective transition plan. For the near term, we appointed Pilar Mata, currently TEI tax counsel, to become TEI's director of operations, with plans to carefully evaluate in the coming months the appropriate operating and staff leadership model for the Institute.
And now, onward to 2021!
It remains an honor and privilege to serve the members as your president.
Best regards,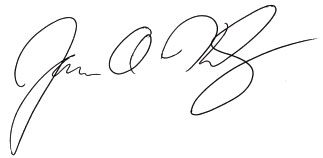 James Kennedy
TEI International President