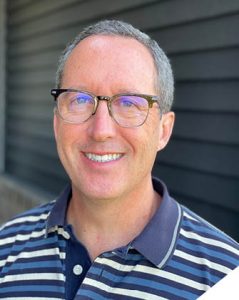 This is the first in a series of profiles of TEI chapter leaders. Without vibrant chapters and dynamic chapter leaders, we would not be able to provide our members with as many rewarding opportunities and networking connections as they have come to expect from TEI for decades. 
Chris Tressler is senior director, tax and asset accounting, at Wacker Chemical Corporation as well as the chapter representative and a director of TEI's Detroit Chapter. He is also the vice president of Region V. Tressler has been a member of the Detroit Chapter for more than two decades, prior to which he was a member of TEI's Chicago Chapter for four years (after leaving public accounting). 
With about 100 members now and about 140 pre-pandemic (with expectations to return to that number), the chapter has been resilient in the last two years, Tressler says. While virtual meetings have allowed the chapter to reach a wider audience, the remote format has been less engaging than when members could meet face-to-face and share stories and department news after the main program. "We have tried to continue providing as many of our regular meetings as possible," Tressler says, "but the focus has been on providing CPE in two- or three-hour blocks for our members." He is thankful to TEI Detroit Chapter's committee chairs for coordinating a variety of speakers. 
Tressler looks forward to more in-person sessions and social interactions in 2022. "Hopefully there will be interest in a couple of less technical [and] more social and networking-focused sessions after the last couple of years of virtual meetings!" he says. Detroit also hosts three all-day sessions in a typical year, and the chapter hopes to return these to the schedule when in-person meetings resume.
Importance of Chapters
The chapters are an integral part of TEI's networking effort, Tressler notes. "One of the best parts of being an active TEI member is connecting and networking with fellow chapter members as well as with others from around the country at the Annual and Midyear Conferences," he says. "Networking and interactions with other tax professionals at the local level give everyone the chance to build deeper relationships and share work and life experiences. From recommendations on local consultants (to hire or steer clear of) to information on local audit teams, I feel the chapter provides a great opportunity to make TEI feel more like a small, close-knit group," Tressler explains.
What does he like best about being chapter representative and region vice president? "I enjoy being involved with the Detroit leadership group and I'm hoping to get more involved with the chapter leaders across Region V. I have tried to encourage [each of the six] chapters in Region V to promote their events to the other [five] chapters in the region since virtual meetings are easy to attend from any physical distance. I also enjoy making a (small) contribution to TEI operations at the national level. Through this unprecedented time of remote work and virtual meetings, it has been refreshing to see and hear how others are dealing with their work situations, even if only via my computer and iPad screens," Tressler says. 
Advice to Members
His advice to TEI members: "I would encourage anyone reading this to consider getting more involved in their chapter leadership. Yes, it's a time commitment, but it's also something you won't regret, and your contributions will make TEI a stronger organization for future tax professionals."
As far as his day job is concerned, Tressler notes that Wacker Chemical Corporation is a small US consolidated group structure, which, in turn, is part of the global group led by Wacker Chemie AG headquartered in Munich, Germany. Tressler is responsible for all aspects of the tax function in the United States as well as leading part of the accounting group responsible for all of the group's US real and personal property (leased or owned). He also has responsibility for most incentives (applications and ongoing compliance reporting), government reporting (including census and similar reports), and annual reports.
"Our tax team—a small department of four, including me—has to stay current on federal and state direct taxes as well as state and local indirect taxes. From planning and forecasting to tax return compliance, and on through the audit process, we handle many different domestic workstreams as well as a few international projects including an advance pricing agreement, multiple Mutual Agreement filings for adjustments to related party transactions with our German parent, and transfer pricing documentation. I'm also involved in the compliance and audit process related to property taxes with our asset accounting group, consisting of two additional team members," Tressler says.
"We also handle all of the IFRS tax accounting for the US group reporting up to our parent company, for quarterly public reporting in Germany, including interfacing with our external auditors." He adds that "recently Wacker's growing bio-solutions division made its first acquisition in the United States during the 6.5 years that I've been with Wacker, and I coordinated the tax and accounting diligence process that was needed to support the reps and warranty insurance."